Writer Promotion or Writer Marketing Services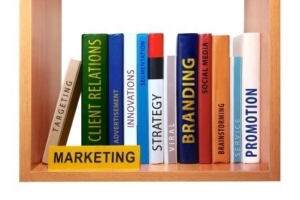 Q. I have written an ebook. Are press releases still an important part of my writer marketing activities?
A. Not only are they important, they're an essential part of writer marketing and book promotion. All books, regardless of how they are produced, should have a connected website. The media can help drive people to that site, and a press release is one way to alert the media that the site and book exist.
Some writers incorrectly think that just because they have an ebook that traditional, proven writer marketing strategies don't apply to them. They do. And a professional publicity agency knows how to design an effective campaign that includes press releases that will get read and do their job.
Q. How can a website help with writer marketing when I'm a first-time author and nobody's going to be searching for my name?
A. They may not search for your name, but they'll search for key topics and concepts that should be woven within keyword-rich site content. Web developers can optimize a website for search engines, and good copywriters know how to write strong writer marketing content that engages readers and pulls in search engine spiders.
Q. I've heard that part of writer marketing includes going on radio or TV. I have horrible interview skills. What can I do?
A. Radio and TV can be very instrumental in writer marketing campaigns. For authors who aren't the greatest speakers, we offer media relations training that prepares writers to confidently perform in any media environment. This program is overseen by an expert in media training and writer marketing.
Q. I have written a great novel that I know will sell. Why should I hire a publicist? Aren't I more fit to do my own writer marketing than an outsider?
A. What we like to remind authors is, just because one is a great writer doesn't mean he or she is equipped with the skills necessary to publicize a book. The knowledge it takes to write a book and the knowledge it takes to create, launch and follow through with a successful writer marketing campaign are two different sets of knowledge.
Q. If you handle my writer marketing activities, can you give me any guarantee of sales?
A. The guarantee we can give you is the same one we give every client: we will design and implement a tactical, dynamic, multi-faceted writer marketing program that will give your book the absolute greatest chance of success. That's all any publicity firm can guarantee.
We hope this short Q & A was helpful and informative. When you have a book you're ready to start selling, call us and let us get you moving in the right direction.