Smith Publicity
Power Publicity Tips Newsletter
January 2009
—-
The Death of the Book Review?
by Dan Smith
Industry experts offer varying opinions on the issue of book reviews, but as anyone in the book publicity business knows, securing 'traditional' book reviews is more difficult that in years past. Large galley mailings are becoming less common. Instead, as my agency has done, the more efficient and economical practice is targeted advance copy mailings, to very carefully chosen outlets.
So what do I mean by 'traditional' book reviews? The printed review; in newspapers or magazines, is not nearly what it once was. The newspaper industry continues to be hurt by reduced circulation and ever-increasing challenges from online media. Additionally, with thousands of new books coming out every month, the competition for print space is limited, and the 'big houses' dominate in terms of book reviews. Many print outlets simply await catalogue mailings from major publishers, choose books they deem worthy of review, while many small/independent presses and most self-published authors are left out in the cold. It's really that simple.
But, all hope is not lost. Aside from very targeted mailings–what we call 'high priority' outlets with high probability of interest in a specific book–online reviewers are flourishing. Don't discount the value of online reviewers. Every time your book is mentioned on the Internet, it is picked up by search engine spiders, and the more and more your book appears online, the more word spreads about the book.
Online reviews aren't as limited by space or type of publishing. Many reviewers welcome self-published books; some only review self-published books.
Here's something that might surprise you: I don't think 'traditional' book reviews sell books. I'd much rather see our clients get a feature story, print interview, author profile, etc. in the same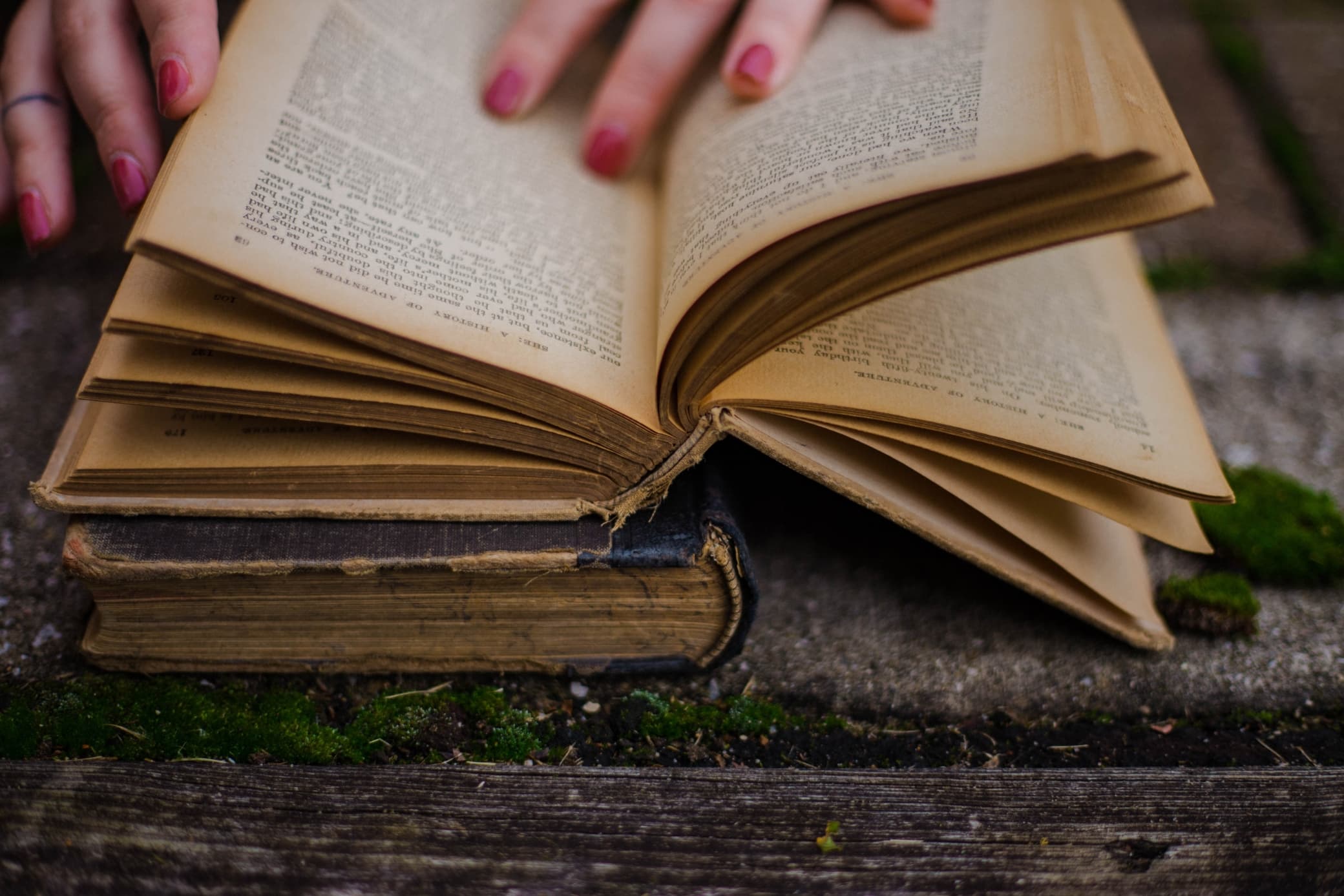 newspaper or magazine, rather than a write up in the book review section. These pieces can move books much more than a traditional review, as the feature story will typically draw in your target audience, who may easily miss a book review. Plus, a feature story, for example, is seldom negative, whereas a book review can certainly be.
Years ago we would routinely send hundreds of galleys out at the start of a campaign. We don't do this anymore. Our advance review copy lists usually number around 20 to 50, and, we're really pitching for stories over reviews. We do this by also reaching out to long lead magazine editors (not just book review editors) who are good targets for the topics in your book. Of course, we are still sending galleys to select book review editors with the goal of securing some reviews.
The Internet is fast becoming the best friend of authors. Traditional publicity, the old-school type of pitching for interviews, stories, etc., is still crucial to a campaign, but more and more the viral nature of the Internet should not be ignored. From online reviews to blogs to online book listings and podcast interviews, the Internet has changed the face of book promotion.
My suggestion: Do not rely upon the Internet only for your campaign; I still believe a comprehensive campaign attacking newspapers, magazines, radio and TV is crucial. But, get on the Internet, as many places as you can. Get your name and book on as many sites as possible.
Is the book review dead? Nope. It simply has changed with the times.
——
Self–Promotion Tips When Reaching Out to the Media
1) Develop a "how to" press release, no longer than 2 pages at 1 and ½ spacing. These releases offer the absolute best shot of getting magazine or newspaper coverage because they provide clear, solid information. They are particularly useful for business and self-help books, but with creativity, you can also use them for novels.
2) Keep e-mail subject lines as short as possible. When contacting the media by email, subject lines are better when short. Never forget that the subject line is the first and often the only thing someone sees when an e-mail comes in. Don't try and be inventive like spammers do–get right to the point and make it as concise as possible. The most important words of your subject line should always try to be used first.
Examples:
Bad e-mail subject line: Renowned Expert and Author Reveals Everything You need to Know About Home Mortgages and Why You Shouldn't Pay Them Off
Better subject line: Finance Expert – Why You Should Love Your Mortgage
3) Short headlines rule; make use of sub-headlines. In general, the shorter the headline for a press release, the better. Then use a sub-headline.A sub-headline–the descriptive, smaller text line or two after your headline–is an ideal way to elaborate on the headline and further refine your pitch.
4) Always mark envelopes. For anyone who requests your book or press materials to be mailed, make sure you mark the outside of the envelope "Requested Material." This will separate your package from the many unsolicited books received. You can also try and do this for ones who didn't request your book and information, but be selective. Don't forget to stamp your book with your contact information in case your material becomes separated from the book!
5) Fold press releases so the headline is the first thing someone sees. Ask any direct mail expert, and they'll tell you that the slightest adjustments in how a piece is packaged can make a huge difference in your response. When mailing a press release, always fold them 'out' so the text and headline appears when first opened. Most people open letters from the back, so you want your headline and beginning of your release to be visible as soon as it's opened.
—-
Managing Author Expectations
By Sandy Diaz
In December, Pam Perry of Ministry Marketing Solutions, Inc. interviewed me on her blog about managing author expectations. My answers are below. Here is the link to visit the blog: http://ministrymarketingsolutions.blogspot.com/2008/12/q-with-pr-pro-sandy-diaz-author.html
• Publicists don't want to crush anyone's dreams but in your opinion what does the "newbie" author really not understand about the book biz?

New authors are wonderful to work with because they often have the most excitement and passion about their project.
New authors need patience. It takes time to build awareness about a new author and book, especially when reaching magazines. Editors are often working on articles that will be printed two to six months in the future.
Here is a real example from one of my Smith Publicity clients: I pitched the client to an editor in April. She contacted me in May. I sent her the client's press kit. I followed up and she interviewed the client in June. The story ended up on the cover of Parade Magazine at the end of October.
Any sales from coverage are then reported weeks or months after the article is published. So, an action we begin may not result in coverage, and then book sales, for up to six to eight months. Fortunately, radio, newspaper, television and Internet media often work faster!
Another point about patience: smaller media opportunities are important. We recommend authors say yes to every media opportunity they can. While we work on the "home run" opportunities, baseball games are won by singles and doubles. An article in a local newspaper or an interview on small market radio show often opens the door for larger opportunities. We've seen strategy work many times!
• How many books will a typical new author (with no platform) realistically sell in a year?

This is a great question—and the answer is as different as is each author and book. The formula depends largely on the book's target market, quality of the book, credentials of the author, timing with current events, distribution (where the book is available for sale) and coverage in the media about the author and title.
Here is an example, we worked on a book this year with a self-published author and even though he only had his book available for sale through Amazon, he was able to sell thousands and thousands of books during his first months with Smith Publicity. This was because his book was topical (a highly controversial political book), the timing was right with the elections leading the news, he was a PhD in his area of expertise, and we were able to tap into his core audience (conservatives) mainly through radio and national television interviews. This was a "perfect storm" scenario.
Not every author is this fortunate. Book sales are impossible to predict, but selling several hundred or even two to three thousand is considered a success by many, especially for a first time author. I just read a statistic that only 10% of traditionally published (not self-published) books sell more than 1,000 copies. These numbers may help the new author put their statistics in perspective.
• How much would you say an author thinks they should spend on marketing & promoting their book in a year? What is realistic?

If an author does not have support from their publisher for publicity and book marketing, authors can spend between $1,000 to $100,000 on promotion activities. Most of our clients spend between $3,000 and $12,000. The reality is: If an author doesn't invest in promotion – either by doing it themselves or hiring a pro – one thing is certain … no one will know the book exists.
Realistically, a budget from $5,000 to $12,000 should be sufficient. A website about the book and the author is a must.
• Do you see more authors coming to market with unrealistic expectations because they watch Oprah and say, "I can do that"? How easy is it to get on major talk show like that?

We often joke that Oprah has made the job of publicists much harder … and it's true. The odds of getting on Oprah are long; literally thousands of authors or publicists pitch her producers every week. However, the only way to get on the show is to try.
• How often does an author say, "Wow, this is harder than I thought?" or "Wow, this is easy! I'm going to be rich and famous!" What is said more often and when do they say comments like this in the process?

We most often hear "this is harder than I thought." For authors who say this, it's usually a few months in, when they realize that book publicity really is more marathon than sprint.
• How can industry pros temper their ideals with reality without busting their bubble or being the "Grinch" that stole their Christmas?

At Smith Publicity, we are honest and straightforward, without being negative. Just because the reality is that thousands of books are released each month doesn't mean your book can't be successful. We also encourage our clients to enjoy the ride, and savor the wonderful things that can happen in a campaign – from the thrill of a TV interview to a glowing book review.
• What should an author do to prepare for a realistic book launch? How far in advance?

This depends on how the book is published, but generally, authors should prepare for a book release one to two months in advance; making sure everything – i.e. website, publicity, distribution, details and book's cover on Amazon, etc. — is in place for launch time.
An author should prepare an "elevator" pitch about their book. If they only had 20 to 30 seconds to tell someone about their book, what would they say? What do they want people to remember? Polishing this will be a good exercise, especially if the author is planning on interviews.
About Smith Publicity, Inc.

Beginning in 1997, Smith Publicity has evolved from a one-person operation run from a bedroom office to one of the nation's leading promotional firms. Fueled by a passion for making good things happen for clients, we've worked with over 500 individuals and companies–from authors and entrepreneurs to publicly-held companies and business representing a wide range of industries.
The Smith Publicity reach is international; we've effectively worked with clients throughout the United States and Canada, and countries from the U.K. and Australia to Israel and Malta. We have offices in New Jersey, New York City, and London.
While our expansion from boutique publicity agency to a multi-faceted public relations and creative communications firm has greatly expanded the breadth of our services, the fundamental driving force behind everything we do is superior presentation, promotion, and positioning of our clients. Our refrain, "make good things happen for clients," has propelled Smith Publicity from just another agency to a premier promotional firm offering outstanding, cost-effective service with unparalleled customer attention.
If you are interested in receiving a proposal for your project, please contact Sandy Diaz, Vice President of Sales and Marketing, Sandy@smithpublicity.com, www.smithpublicity.com or 856-489-8654 x301.
Contact information:
Sandy@smithpublicity.com

Smith Publicity
856.489.8654 ext 301
www.smithpublicity.com
https://www.smithpublicity.com/wp-content/uploads/smith-publicity-logo-crop.jpg
0
0
Smith Publicity
https://www.smithpublicity.com/wp-content/uploads/smith-publicity-logo-crop.jpg
Smith Publicity
2009-01-01 12:36:43
2019-10-11 12:45:52
Power Book Publicity Tips for January 2009