Look for Current Events to Help in Your Book Publicity Campaign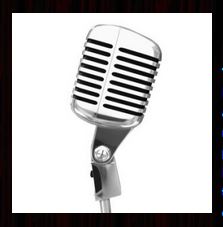 A creative marketing strategy is important for all authors, particularly ones who self-publish. Fortunately there are many book publicity tactics to get you and your book noticed, and one of them is current events. As book publicists, Smith Publicity uses current events whenever possible to help promote our authors.
Sponsorships
Authors can take advantage of events within – or outside of – their area by becoming a sponsor. Whether it's a blood drive, a charity golf tournament, a go-cart race or just about anything else, event organizers need money to stage the event, and sponsorships are one way they get it.
You can get your book publicity campaign moving by adding your name to the list of sponsors. Often these lists are printed on official programs and banners promoting the event, and almost always on the Internet as well. For commercial entities (as opposed to private individuals), there's usually a space by your name to put what company or group you represent.
Your listing could read, "Betty Price, author of The Velvet Masterpiece." This gets you and your book visible in front of potential buyers. Additionally, many community events are covered by the local media, so be ready and available to do interviews as one of the event sponsors. You can be your own book publicist work if you make yourself available for interviews.
Speaking
Another way to use current events for book publicity is to volunteer to speak at events. For example, you could offer to speak at a library book fair, where you could talk about the importance of supporting local libraries – or about yourself as a writer.
Book publicists always stay abreast of speaking opportunities. Depending on the your book's topic, there could be a number of events happening that need speakers and for which you'd be perfectly suited. Do some research, and find out what's going on in your area.
The main point: use every opportunity you can for book publicity. Be creative and discover how you can capitalize on current events – always giving something in return. Current events are one more tool in your book publicist bag.
Dan Smith is the owner and founder of Smith Publicity, a Cherry Hill, N.J.-based book publicist agency. Since 1997, the firm has grown to include offices in New York, Los Angeles, Toronto and London. You can learn more about Smith Publicity on its official website, SmithPublicity.com.
https://www.smithpublicity.com/wp-content/uploads/smith-publicity-logo-crop.jpg
0
0
Smith Publicity
https://www.smithpublicity.com/wp-content/uploads/smith-publicity-logo-crop.jpg
Smith Publicity
2012-11-08 11:31:13
2018-12-04 10:04:37
Look for Current Events to Help in Your Book Publicity Campaign