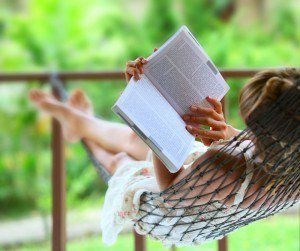 So, you recently published a book. Now what?
Once you publish your book the next step is getting it in the hands of readers. To do that you need to develop a marketing strategy. Most authors are creative writers or experts within their industry, not expert advertisers or marketers. That's where Smith Publicity comes in. Our team of experienced marketing professionals can help you create a strategic plan for promoting your book. Smith Publicity has a profound record of helping authors become successful. Whether you're book is traditionally or self-published, fiction or nonfiction, romance or thriller, we have the right marketing strategies and professional connections to help you succeed. With our book marketing plan, your book will be one step closer to becoming a New York Times bestseller or an internationally renowned author.
In this highly competitive industry, Smith Publicity has helped thousands of books and authors become successful. For over 17 years, Smith Publicity has worked hard to create the best media opportunities for its clients. To join in our successful book promotions, call us for a free consultation today. Our highly skilled marketing and service professionals will develop a detailed marketing plan specific for you and your book.
When you sign up for a free consultation, Smith Publicity will help you develop your 10 step marketing plan:
1. Identify your audience – The first step to developing a marketing plan is identifying your audience. It's important that you identify and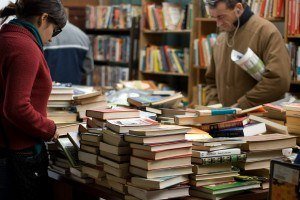 understand your audience so that you can use the right marketing techniques to target potential readers. Who will be reading your book? University professors, teenage girls, or adult sports fanatics? Once you identify your audience, you can start to form the rest of your marketing plan.
2. Target your audience – After we have identified your audience, Smith Publicity can help you to target your readers. An easy way to target your audience is to find out where your readership hangs out online. Do your readers participate in any forums or groups that are related to the topic of your book? That's a great place to start connecting with your readers and professionals of your industry.
3. Make a website – Having a website is essential for any author. Your website is the first place reporters, radio and television broadcasters, publishers, and readers will reference to learn more about you and your book. Smith Publicity can help you create a user friendly website that is visually appealing and utilizes responsive web design and relevant content. Here readers, book reviewers and media personnel can find a brief biography about you and better understand your brand as an author. Your website should be connected to your social media accounts as well as your blog to engage your readership. On your website you can keep your audience up-to-date on upcoming media coverage, trade shows, book signings, and promotions as well as showcase previous events.
4. Utilize social media – Social media marketing is another vital tool for authors. It's an effective way to engage with your readership and spread the word about your book. It's a valuable tool for establishing a web presence and establishing relationships with readers and other authors. Smith Publicity will help you create or enhance your book's custom Facebook, Twitter and Google+ profiles, as well as your Pinterest and LinkedIn pages. Your social media pages will be custom designed and optimized for SEO as well as include a biography and connect to your website and blog.
5. Write guest blog posts – While its essential for you to create your own blog, it's equally valuable to write guest blog posts. Find a well-established blogger who relates to your book's topic, message, setting or characters. By writing for a blogger who is popular and already has a large fan base, you'll be able to tap into his/her readers and expand your readership.
6. Create a blog – Blogs are an effective way for authors to share their ideas and interact with readers. Your blog will give you the opportunity to engage with your readers and see what you have in common. It will also allow you to establish communities of interest that are centered on your book and the messages you promote. Your blog posts shouldn't be overly promotion. Instead Smith Publicity will help you create a blog that is informative and fun and provides meaning to your readers. We will connect it to your website so that it's easily accessible, and your readers can stay updated on your upcoming public appearances and promotions.
7. Book event exposure – Smith Publicity will help you ge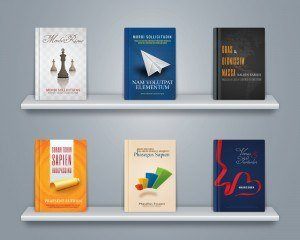 t your name out there through book event exposure. Smith Publicity is an official reseller of Combined Book Exhibit (CBE), one of the most renowned names in the publishing industry. CBE showcases published works at national and international book shows and expos for a small entrance fee. And, you won't need to travel. Through the CBE, your book will be in front of booksellers, literacy agents, editors, publishers, librarians, book distributers, and other publishing professionals.
8. Use Net Galley – Smith Publicity also offers a Net Gallery book review service. Net Gallery is an online service that connects authors and publishers with book reviewers, booksellers, librarians, bloggers, and educators. Net Gallery is a great way to get book reviews and gain exposure. The service offers digital e-books and promotional materials to professional readers for potential reviews, and it's free for book reviewers to use the service. Net Gallery will help you build relationships and invite contacts to view your e-books and promotional materials.
9. Utilize Amazon – Amazon is another tool you must utilize to make your book stand out online. Many publishers, book reviewers and readers turn to Amazon to find the best and latest publications. There are millions of books on sale at Amazon, but Smith Publicity can help yours stand out. We work with experts to give you Amazon Optimization and Amazon Top Reviewer services, which are designed to draw readers to your Amazon profile and to entice them to post reviews to your page. We will help you position your book to attract the largest possible audience and generate great reviews.
10. Attend Trade Shows – Smith Publicity can connect you will the industry's leading trade shows and book events. Trade shows and book conferences are an excellent way to market your book. These events will connect you with book reviewers, book distributors, librarians, publishers and readers. Smith Publicity can help you prepare for these events to make sure you'll make the most of them.
.Start effectively marketing your book today with Smith Publicity. Contact us today to create your custom book marketing plan.