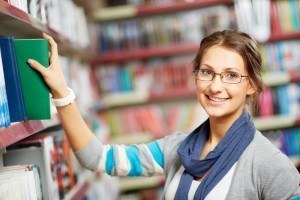 After you've published your book, getting it in the hands of readers can be a difficult task. With the millions of books published each year, how are you supposed to make yours stand out? By using creative book marketing strategies, you can make your book appeal to your audience as well as reporters, producers, booksellers, and reviewers. The key to selling your book is making people interested.
Here are some book publicity tips to make you and your book stand out from the crowd:
1. Think Like a Journalist – The media is a valuable tool when it comes to promoting your book. Media coverage will help you gain exposure, reach your readership, and in some cases help establish you as an expert in your field. In order to land great media coverage, you need to think like a journalist. Most journalists have a particular beat they cover. Cater your media pitches to meet the beat of each journalist. Your pitches should make you and your book appear newsworthy for an article, blog or broadcast interview. Also, you don't want to simply promote your book. Get creative. For example, if you're a novelist, create pitches based on important locations featured in your book, time period, characters, or themes. For non-fiction, stay updated on what's trending in the news so you can create a pitch that's interesting to journalists.
2. Keep Track of Time – Many magazines work on four to six month lead times, so keep this in mind when pitching. For these publications, it's not about what's happening now, but what events, holidays, or celebrations are coming in several months. Always pay attention to special days and months such as Black History Month, Breast Cancer Awareness month, etc. You will be surprised by how many "special" days are out there … there's a day for virtually everything!
3. Hire a Professional – Chances are you are not an expert in book marketing. If at all possible, hire a professional publicist or book marketer. Our marketing professionals at Smith Publicity can set you up with the right media coverage to help you appeal to your audience. Also, we help you establish a strong web presence through utilizing social media channels and blogs, driving traffic to your website, and generating positive book reviews. Offline, publicists help you succeed at book events, trade shows and conferences.
Contact Smith Publicity for more information about book marketing techniques today – 856.489.8654 x 306.
https://www.smithpublicity.com/wp-content/uploads/smith-publicity-logo-crop.jpg
0
0
Smith Publicity
https://www.smithpublicity.com/wp-content/uploads/smith-publicity-logo-crop.jpg
Smith Publicity
2014-11-13 10:13:32
2019-08-14 19:04:35
Book Publicity Tips That Actually Work