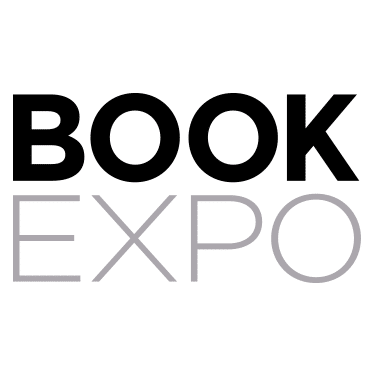 By Andrea Kiliany Thatcher
BookExpo (BEA), formerly BookExpo America, is the main annual trade show for the book industry serving book publishing and selling, book marketing and book publicity. In the past few years the conference added the more consumer-facing BookCon to the last day of the schedule. This year, more changes are afoot. We speak with Corinne Moulder who is the Director of Business Development at Smith Publicity and heads up the agency's Book Expo strategy about changes to this year's conference.
AKT: First off, what's up with the name?
CM: It is just "BookExpo." They're trying to drop the "America" now. Though it's still part of the Web address, it's not part of the branding. With America in the show name, it may have given the impression that it is a national show when, in fact, it is an event with significant international presence.
AKT: What changes do you think authors and publishers will see at BEA this year?
CM: They're vetting the attendees much more this year in a push to legitimize the trade show again—making the trade show a "trade" show again. I believe a big part of this push stems from publishers' needs to have direct access to booksellers and buyers. I predict that we may see lower attendance on foot but potentially higher quality attendees.
I think with potentially lower attendance on the show, setting up meetings in advance might be more important than it has been in years before. It may not be as busy but the meetings will hopefully be more meaningful for attendees and exhibitors, as well.
For independent authors, the BookExpo Author Market will be the place to be at the show. Reed is organizing the show floor to lump together the indie author exhibitors, industry booths and the stage for industry experts to provide educational panels/presentations.
AKT: How can authors best position themselves to make the greatest impact for their book at BEA?
CM: Review the exhibitor list well in advance and, if possible, schedule meetings with those most important for you to have face time with. Having a firm understanding of the traditional book publishing process is going to be important. The better exhibitors for authors to meet with will be for publishing services, be it publicity and marketing or perhaps distribution. Be extremely mindful about the traditional publishers and small presses in attendance, and the most appropriate way to approach them. Publishers are not there to discuss unsolicited book proposals or take book review copies from authors hoping to land a traditional deal. It would be a waste of time to go up there cold.
AKT: Is there anything authors can do if they're not attending?
CM: It's important to stay on top of the recaps that are put out by Publisher's Weekly, just to get a better handle on the show trends and what that might mean for future shows. I would not encourage people to travel unless they have a very clear plan of the people they need to meet and hopefully have pre-arranged those meetings. The book display through Combined Book Exhibit is something authors can sign up for if they're looking for some for visibility at the show without actually attending—we can assist authors interested in this display option.
AKT: What's the biggest challenge of BEA?
CM: A big challenge for BEA is simply the fact that the publishing industry is constantly evolving. I've been there to see the big spike with ebooks, to see self-publishing become much more legitimate and credible, to now see publishers and literary agents actually seeking external publicity support whereas before the process was that promotional initiatives were handled in-house. It's a struggle for a large event like BEA to adapt at the pace of the industry. Also, I think we're seeing shift in who's attending and who's exhibiting. The challenge is the concept. Are these big trade shows becoming outdated with the convenience of digital marketing and how connected we are now? People don't have that burning need anymore to go to a show to shake hands. There's also the new challenge for exhibitors to figure out whether or not their company should have involvement in both BookExpo and BookCon. BookCon has become such a celebrated event that readers are pumped about it, but for exhibitors, it's cramming two very different shows into one very short period of time.
For information about promoting your book at BEA or other industry trade shows, please email info@smithpublicity.com.
https://www.smithpublicity.com/wp-content/uploads/smith-publicity-logo-crop.jpg
0
0
Smith Publicity
https://www.smithpublicity.com/wp-content/uploads/smith-publicity-logo-crop.jpg
Smith Publicity
2017-02-17 11:22:15
2019-10-02 15:37:10
5 Questions With... Corinne Moulder about changes at Book Expo!