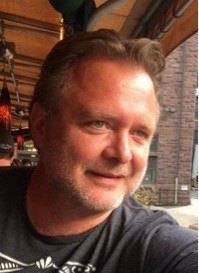 By Dan Smith, Founder & CEO, Smith Publicity
The recent news of Tate Publishing ceasing operations shouldn't have come as a surprise. Various lawsuits, complaints and accusations about shoddy service appeared throughout 2016. Consider just a few that were widely reported on:
Lightning Source, on-demand producer of print and digital media based in Tennessee, sued Tate Publishing for nearly $2 million in money owed
The Republic of the Philippines Department of Labor and Employment filed a negative report against Tate Publishing based on its practices in its Philippines office
The U.S. Labor Department is looking into the company for undisclosed reasons
The website Consumer Affairs lists hundreds complaints about Tate, with an overall rating of 1.5 stars out of five
Xerox filed a multi-million dollar lawsuit against Tate
The signs of trouble – serious trouble – were clear. Sadly, Tate executives – trying to find excuses beyond their own practices – even put some of the blame on the election of the new president.
It's hard to imagine why, and how, a Tate executive could exclaim in November of 2016 that "Our company is doing a great job." Tate was clearly taking on water, and sinking, and one must conclude that Tate knew this in November.
Now, hundreds of authors are scrambling, trying to figure how to save their books, after trusting Tate to represent them well. The Tate "Transition Information Center" is of little help to many authors.
We all know that some businesses run into trouble for a wide range of reasons, and some close their doors as a result. This is business. Given the facts of the Tate situation, it's clear to me that Tate should have started pulling way back on marketing efforts to attract new authors in 2016. It should have stopped all new publishing until their financial house was in order.
They didn't, and now many authors are dealing with big problems caused by nothing they did, other than trusting their publisher.
Since the dawn of the self-publishing revolution roughly ten years ago, some publishers and other industry vendors saw opportunity for new business with the hundreds of thousands of new authors publishing every year. There's nothing wrong with this – it indeed was a good opportunity to tap into an exploding market. But some took advantage of not just the opportunity for new business, but took advantage of unsuspecting authors.
Tate, which billed itself as a "Christian publisher," used to have a fairly solid reputation in the indie-publishing field. But that changed over the years, perhaps because Tate took their authors for granted, and deliberately kept them in the dark about operational problems that directly impacted them.
If there is a lesson to draw from the Tate debacle, it's for authors to really do their due diligence when choosing a publisher. Some quick Google searches in 2016 would have sent clear warning flags up about Tate's problems.
Now other self-publishing companies are trying to lure Tate authors to publish or continue their publishing efforts through them. There's nothing wrong with them doing this, and it offers options for authors to salvage their books. Authors, just proceed carefully, and make an informed decision.
https://www.smithpublicity.com/wp-content/uploads/smith-publicity-logo-crop.jpg
0
0
Smith Publicity
https://www.smithpublicity.com/wp-content/uploads/smith-publicity-logo-crop.jpg
Smith Publicity
2017-02-09 11:40:10
2019-08-13 18:42:22
Thursdays with Dan: The Crash and Burn of Tate Publishing