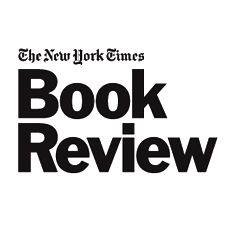 by Andrea Kiliany Thatcher
The New York Times has announced plans to revamp its books coverage, starting with paring down the number of bestseller lists it publishes.
The paper issued the following statement:
"Beginning February 5, the New York Times will eliminate a number of print but mostly online-only bestseller lists.
In recent years, we introduced a number of new lists as an experiment, many of which are being discontinued. We will continue to cover all of these genres of books in our news coverage (in print and online). The change allows us to devote more space and resources to our coverage beyond the bestseller lists.
Our major lists will remain, including: Top 15 Hardcover Fiction, Top 15 Hardcover Nonfiction, Top 15 Combined Print and E Fiction, Top 15 Combined Print and E Nonfiction, Top 10 Children's Hardcover Picture Books, Top 10 Children's Middle Grade Hardcover Chapter Books, Top 10 Children's Young Adult Hardcover Chapter Books, and Top 10 Children's Series. Several more including Paperback Trade Fiction, Paperback Nonfiction, Business, Sports, Science, and Advice Miscellaneous will remain online. Readers will be notified that individual lists will no longer be compiled and updated by the New York Times on the relevant article pages."
It's unclear how this may affect the book publicity industry. Certainly, fewer books will get the designation of "New York Times best seller" but the change could result in more book reviews and other long form articles, always a boon to book marketing.
https://www.smithpublicity.com/wp-content/uploads/smith-publicity-logo-crop.jpg
0
0
Smith Publicity
https://www.smithpublicity.com/wp-content/uploads/smith-publicity-logo-crop.jpg
Smith Publicity
2017-02-01 09:00:50
2018-12-04 10:50:25
New York Times to revamp books coverage