Authors, Become Involved: National Library Week April 9-15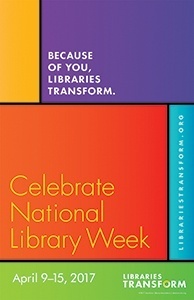 By Andrea Kiliany Thatcher, Book Publicist and Social Media Strategist
Did you know April 9-15 is National Library Week? If you're an author or publisher – you should! We all know the tremendous benefits of libraries to communities they serve and to the book community at large. To name just a few:
Libraries are community hubs – In addition to connecting people to information, libraries connect people to people. They are safe havens for kids when school is not in session, offering after school homework help, games and book clubs. Libraries offer computer classes, enabling older adults to stay engaged in a digital world.
Libraries provide access and level the playing field – Information should not be a privilege. As great democratic institutions, libraries serve people of every age, income level, location, ethnicity, or physical ability, and providing the full range of information resources needed to live, learn, govern, and work.
Libraries promote literacy – Libraries are committed to helping children and adults develop the skills they need to survive and thrive in a global information society: the ability to read and use computers.
Libraries innovate – The way people are using our libraries is changing as fast as technology is changing society. Increasingly, libraries are becoming a place for creation and collaboration.
While all this is wonderful, it can be harder to see the effect libraries can have on book marketing and sales. Sometimes authors ask "if a library will only order 1 or 2 books, and possibly keep interested readers from buying the book, why are they important to sales?" In fact, I asked this very question of a sales manager when I worked in-house as a marketer for a small, independent publisher.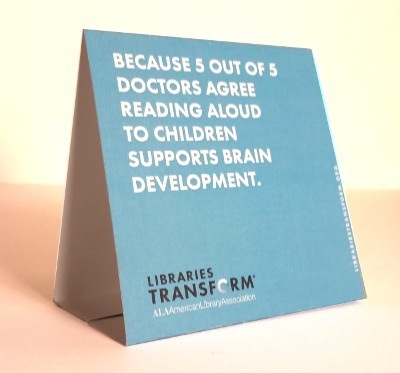 I learned that most local libraries are part of larger regional library systems, and so those "1 or 2" books add up to constitute significant orders. A library system in a robust metro could place an order to rival that of a regional chain of bookstores like Books a Million.
Libraries are also advocates for writers and their community – so when you're a writer in a library's community you've really got some support! Most local libraries will be happy to host an event for a writer in their town – either pairing with a local independent bookseller for sales or coordinating sales with the author. Many libraries also spotlight local authors in displays, newsletters or other ways. Libraries are often hosts to book clubs, which may or may not involve club members purchasing a book but will certainly result in conversation and visibility for a title. Library patrons are engaged and enthusiastic readers who are likely to make book recommendations to their friends either on social media or through word of mouth.
Which brings us to National Library Week 2017, the theme for which is "Libraries Transform." First sponsored in 1958, the week is a national observance sponsored by the American Library Association (ALA) and libraries across the country each April. It is a time to celebrate the contributions of our nation's libraries and librarians and to promote library use and support. All types of libraries – school, public, academic and special – participate.
Celebrations during National Library Week include:
Monday, April 10: State of America's Libraries Report released, including Top Ten Frequently Challenged Books of 2016.
Tuesday, April 11: National Library Workers Day, a day for library staff, users, administrators and Friends groups to recognize the valuable contributions made by all library workers.
Wednesday, April 12: National Bookmobile Day, a day to recognize the contributions of our nation's bookmobiles and the dedicated professionals who make quality bookmobile outreach possible in their communities.
See what events your local library is hosting and how you can get involved as part of your book publicity efforts. You can find a local library here. As a local author, if you're involved in your library's celebration, you're likely to get a special mention or recommendation from staff. But it's best to look at this as a way to reach readers and get involved with your local bookish community, not a chance to get a commitment for a specific order.
Questions? In the words of Hermione Granger, "when in doubt, go to the library."
You might also enjoy: How to Get Your Book Into Your Local Bookstore
https://www.smithpublicity.com/wp-content/uploads/smith-publicity-logo-crop.jpg
0
0
Smith Publicity
https://www.smithpublicity.com/wp-content/uploads/smith-publicity-logo-crop.jpg
Smith Publicity
2017-03-22 18:04:42
2019-09-01 09:50:22
Authors, Become Involved: National Library Week April 9-15