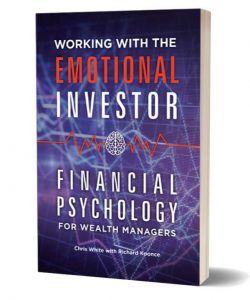 Authors Chris White, CFA, a wealth manager of 25 years and a senior portfolio manager at Hemenway Trust Company LLC and co-author Richard Koonce recently spoke to Forbes about how emotional triggers can influence investment decisions. They were interviewed about their book Working with the Emotional Investor: Financial Psychology for Wealth Managers.
Read the full article here.
Forbes is just one of the outlets where we routinely get mentions and interview for business book marketing clients. A placement like this can be a boon to an author's book marketing efforts.