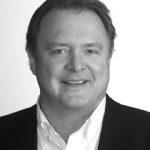 By Dan Smith, Founder and CEO
BookExpo and BookCon were busy, busy, busy for Smith Publicity. Even with a large staff presence, almost both days of BookExpo were filled with meetings and steady traffic at our booth. Numerous authors and publishers visited the book with questions about our book marketing and book publicity services. And, we got to connect with many longtime industry partners, friends, and publishers. Check out this video to catch a glimpse of the staff at BookExpo here.
On Saturday, the one day of BookCon at which we exhibited, our booth had long, long lines for our client book give-aways and a client book signing. See Jenn Bregman, author of "TimeKeepers," in this video.
All in all it was a great show for Smith Publicity, and despite concerns about the new format … no complaints!