Book covers are crucial for identity, sales, and of course, book marketing. They are always an interest to us at Smith Publicity because, along with titles, subtitles, and back cover copy, they figure into our work substantially. To help improve understanding of the cover design process, we had an opportunity to speak with Matt Sternbergh, author of "The Blinds," and Sara Wood, Ecco Books Associate Art Director, about the collaborative process they went through to develop Matt's book cover.
In the video, you can click above to watch, and Wood explains that the book's editor acts as a go-between for the author and book cover designer. It's a melding of ideas with some coming from the author and others from the designer. Add in the publisher's experience with what sells and various book publicity and book marketing concepts, and it can be a multi-faceted process.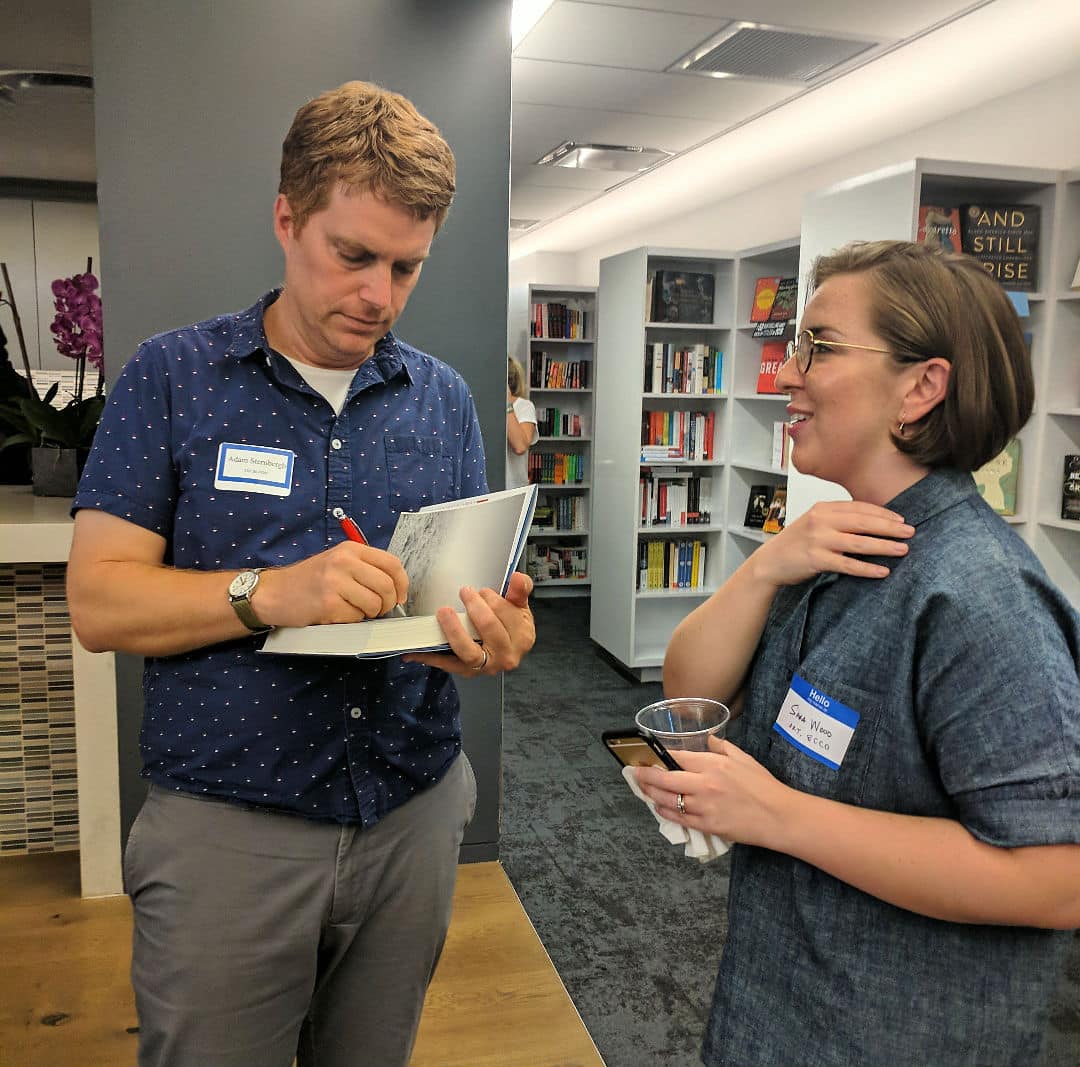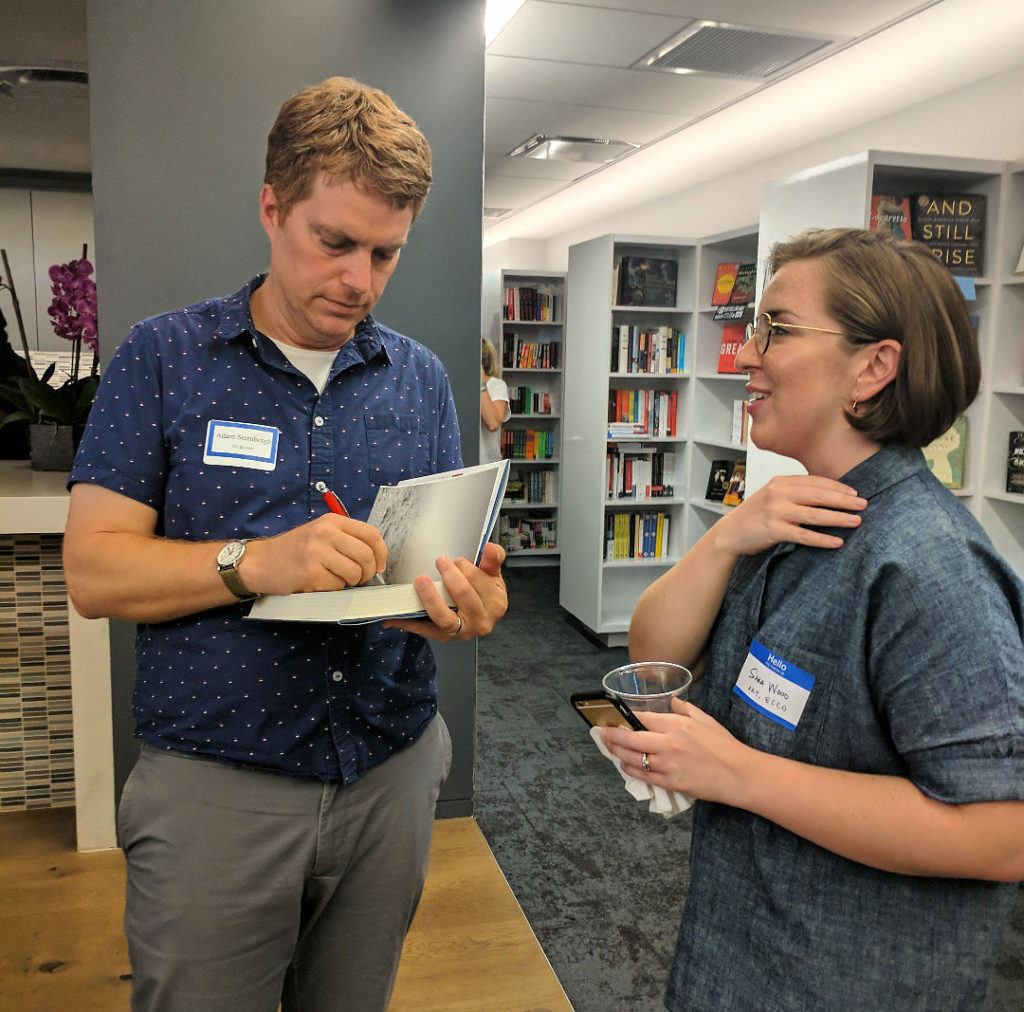 How Book Covers are Designed
For another book that Wood worked on, Made For Love, it was a swift process. She knew she wanted an air-brushed beachy feel for this book set in Miami. The initial step in the book cover design process was to locate reference photos of air-brushed t-shirts online. Next, she tracked down the artist who had created them and ordered a custom design to her specifications. He sent her a photo of the design and even sent her the shirt.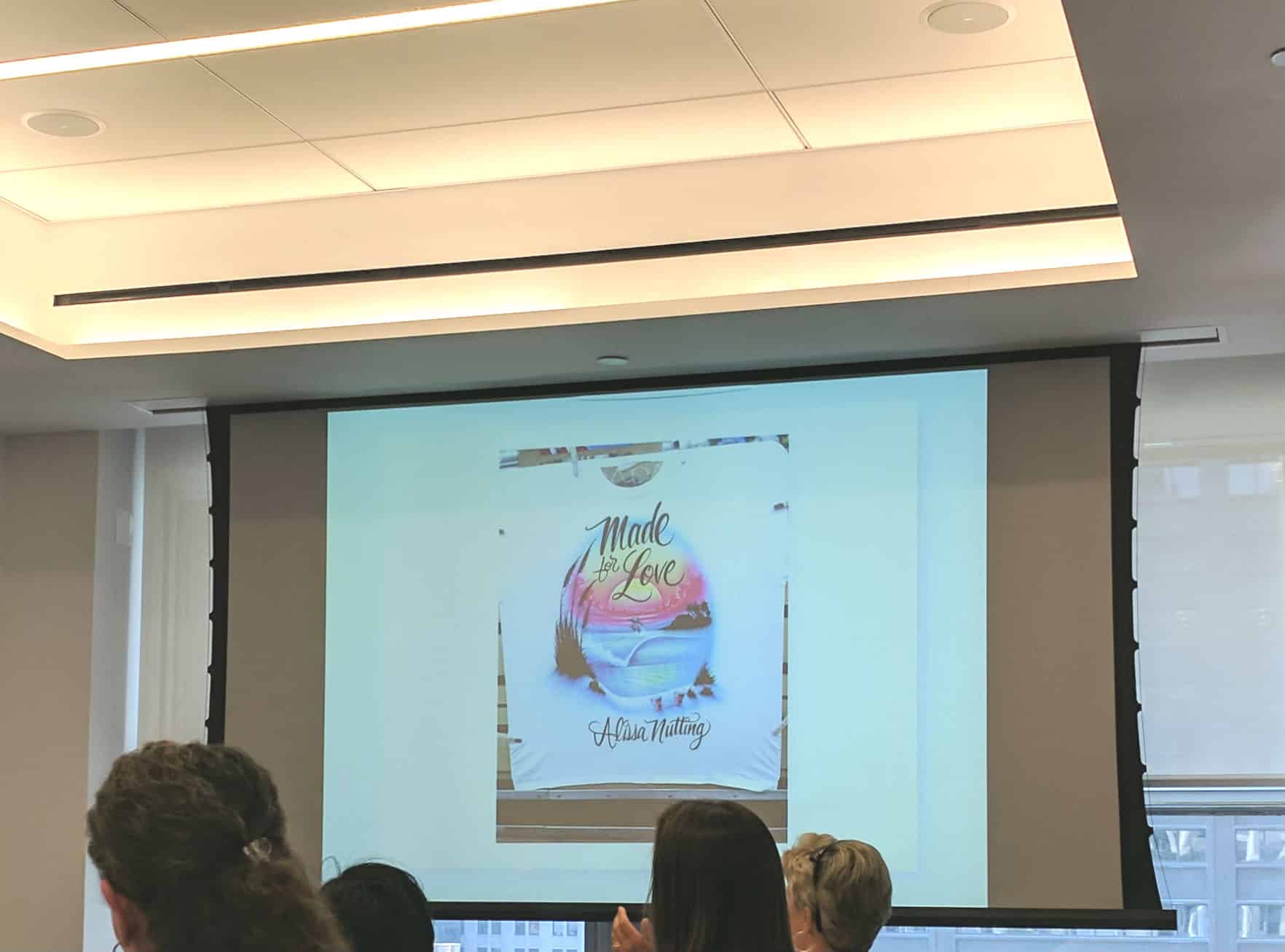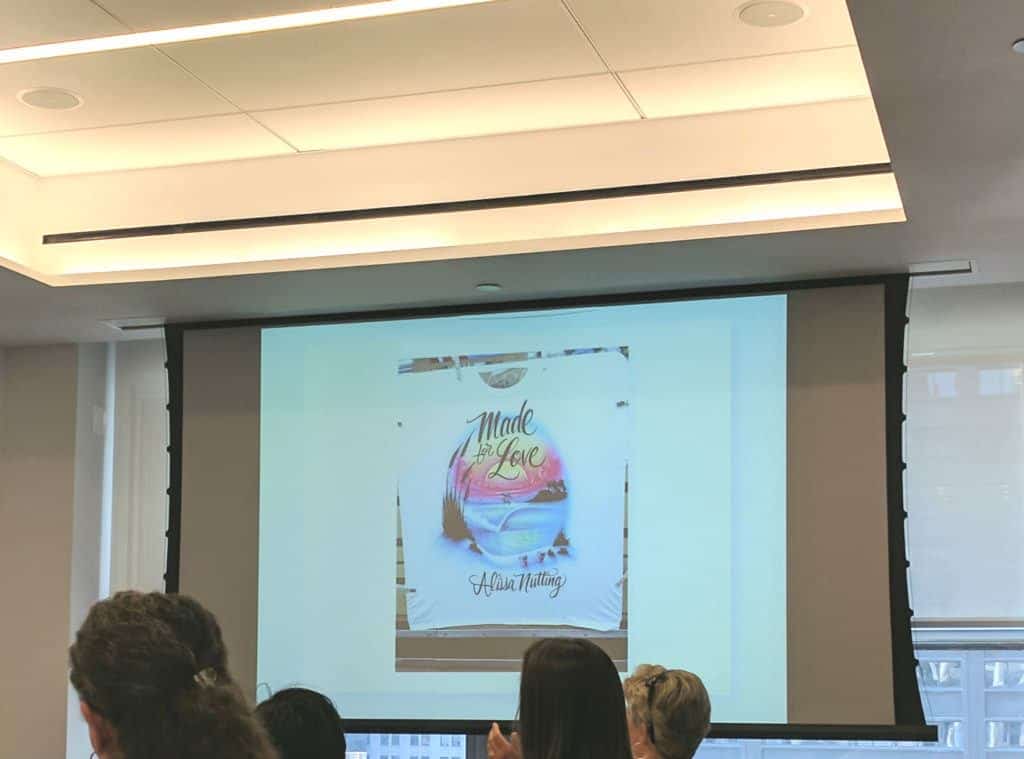 Which lead to the book cover pictured below.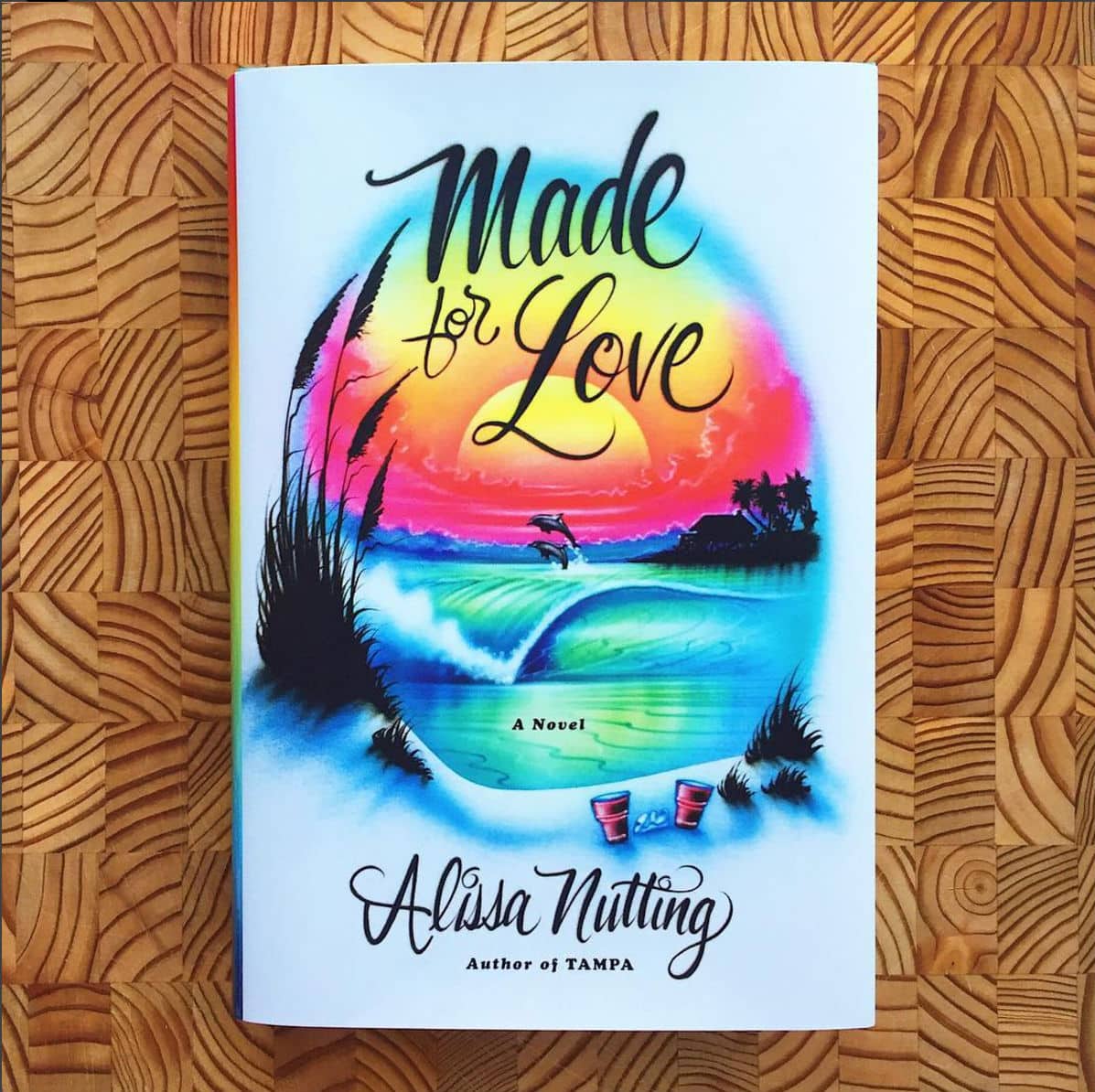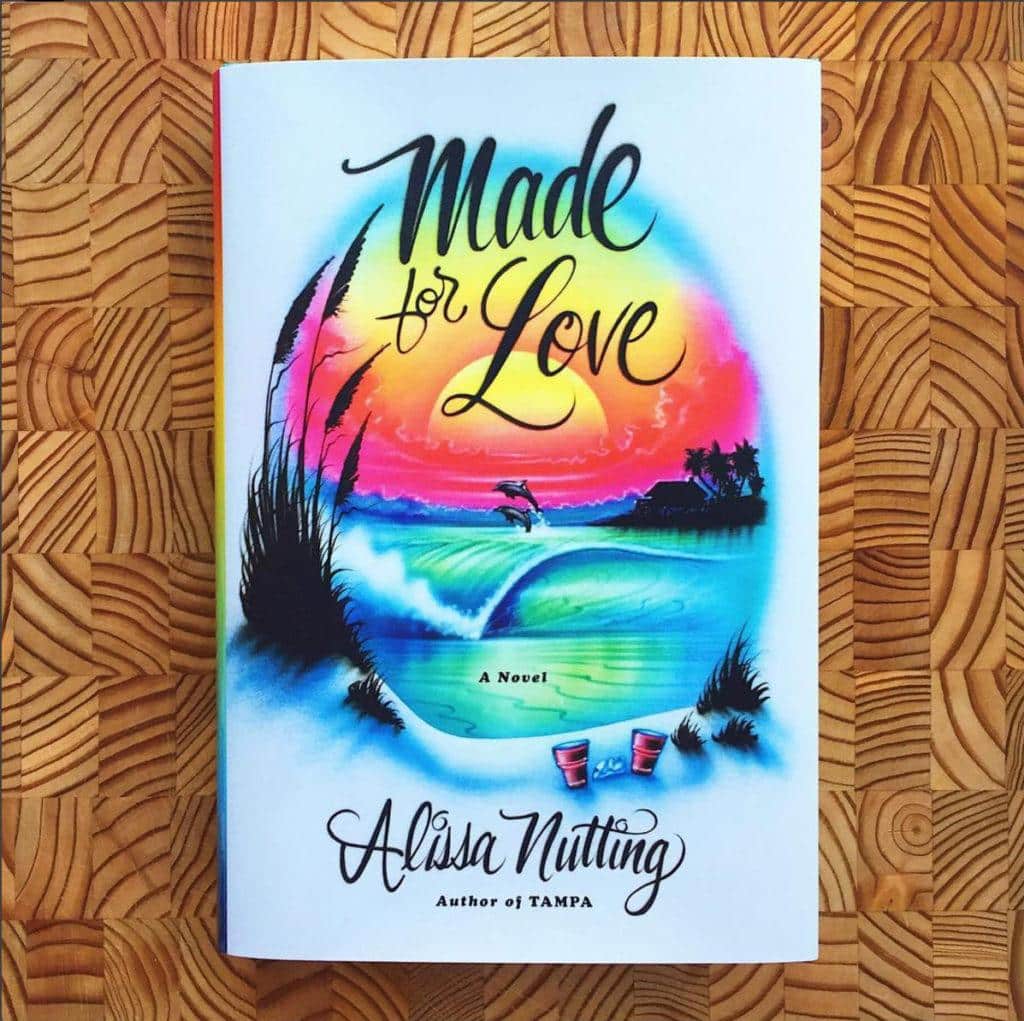 (via Sara Wood)
In other cases, designing the cover of a book can be a lengthier process.
For example, we know a designer who received an inspiration image from a blockbuster author. She first used the photograph in several design concepts. Based on editorial feedback, she added borders, changed colors, rotated the image. But later on, she went back to basics and using the photograph as inspiration painted the subject. The consensus was that she was getting closer. She then painted several subjects, cut them out, arranged the cutouts on paper, and made a copy of that image, to give a textured effect. After a few more rounds on color, typeset, and type size, the final book cover was approved.
As an author, start the book cover design process with as many visuals and mood ideas (dark and mysterious; light and sunny) as possible. But be open to creative suggestions from design professionals as well. It's also crucial to keep in mind the sales and book marketing needs for the book cover along with title, subtitle, and back cover copy. They work together to give a book its identity and help it stand out in the ultra-competitive marketplace.
https://www.smithpublicity.com/wp-content/uploads/smith-publicity-logo-crop.jpg
0
0
Smith Publicity
https://www.smithpublicity.com/wp-content/uploads/smith-publicity-logo-crop.jpg
Smith Publicity
2017-08-30 21:34:29
2020-07-17 10:25:43
How Authors and Book Cover Designers Work Together