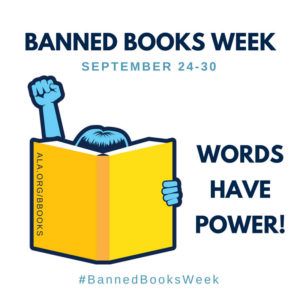 A weekly roundup of what people are talking about in book marketing and book publicity.
See how bookstores celebrated Banned Books Week [Shelf Awareness] this week, and check out some surprising stats about banned books we shared on the blog.
The Frankfurt Book Fair is coming up, Oct. 11-15, Publishers' Weekly has a preview.
Our own Sandy Smith was a guest on the Greenleaf Book Group podcast talking about book publicity.
The NYTimes spoke to its newest critic Parul Sehgal, who explains her process for reviewing books, and how she chooses what to feature.