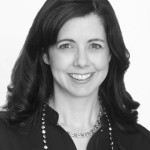 by Smith Publicity President Sandy Poirier Smith, originally written for Girl Friday Productions
Finding the right book publicist can be tricky. You need a to find a match with the right skill set for your genre, personality, and budget. Because promoting a book is a highly specialized skill, ideally, you want a publicist/agency that specializes in books and authors, rather than a general publicity or public relations professional.
It's essential to find a team that has cultivated contacts for your genre, has experience in pitching print (magazine and newspaper), broadcast (television, radio and podcast) and/or online and blog outlets to make an author and book newsworthy. Plus, it's also important to find a team with the personality, passion, and communication style that fits your needs. It's not an easy task! While book publicists cannot guarantee book sales or getting you on the cover of national magazine, they should be able to guarantee a consistent effort, clear strategy, and regular communication plan with you.
The time to start researching, if possible, is even before your publication date is set. You ideally want to have your book marketing plan in place months before implementation. Below are eight questions to ask when hiring a book publicist.
Research Experience
You can Google "Book Publicity" or "Book Marketing," to start your search, but asking authors, publishers, and publishing industry experts for recommendations is a good place to start. Once you have a list, begin your research by researching:
1. How long has the company/individual been in business? There are many companies and individuals claiming expertise and offering often outrageous promises to authors. Be wary of websites without staff members, years of experience noted, and client testimonials, or those with offers too good to be true. Hint: if no individuals are listed on the website, move along! The book publicity process is a personal one—you want to see real people!
2. Do they publicize books in your genre? Look beyond fiction vs. non-fiction to see experience specifically with your topic. Christian fiction, business leadership, children's middle grade chapter books, poetry, health/wellness, sci-fi novel, self-help, high end coffee table art books, etc. … each require very different strategies. Hint: if they don't have experience in your genre, you don't want to be the experiment test case. It is essential you find a match with contacts and experience in your genre.