A weekly roundup of what people are talking about in book marketing and book publicity.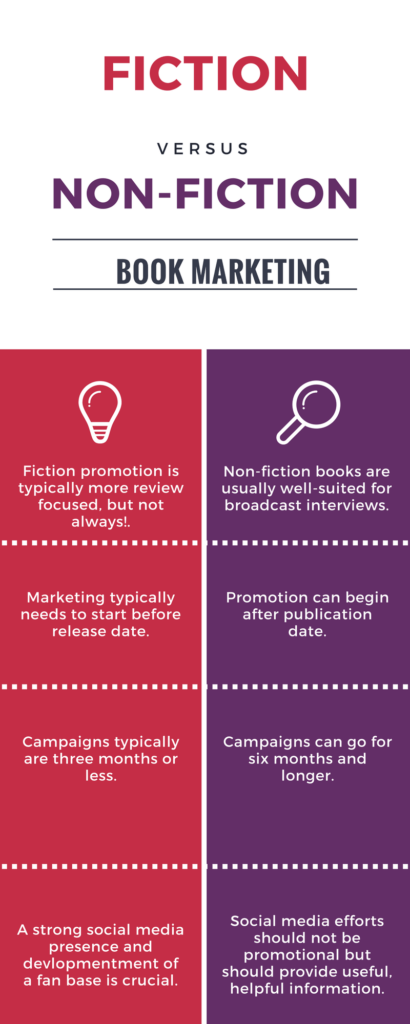 We shared an infographic illustrating some of the differences between fiction and nonfiction book publicity.
The repercussions of Harvey Weinstein's actions have affected more than just the movie industry. Hachette has shuttered Weinstein Books. [Publishers Weekly]
I'm an author, why do I need a headshot? We talk to photographer Dave Pidgeon for the answer.
New book deals are being announced at the Frankfurt Book Fair. [The Guardian]
Our team is at the Southern Festival of Books keeping an eye on industry trends. See more on our Instagram.