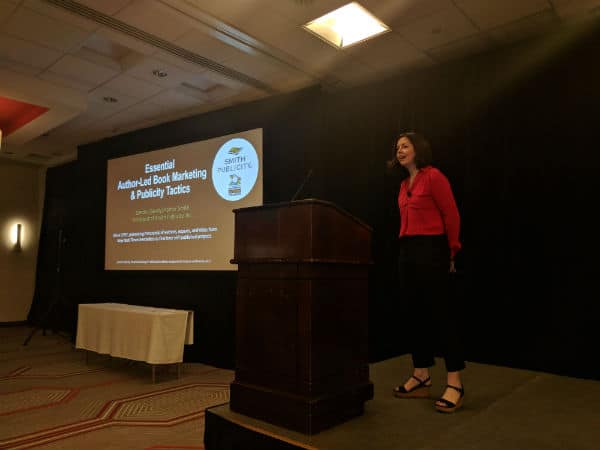 This weekend our own fair city of Philadelphia hosted the BookBaby Independent Authors Conference, the only conference that educates independent authors on how to cultivate a successful self-publishing career.
Around 400 authors and writers attended presentations from 22 successful self-published authors and industry leaders and over 20 constructive workshops and panels focused on publishing and marketing their books.
President of Smith Publicity Sandy Smith gave a presentation on Esssential Author Led Book Marketing and Publicity Tactics. Sandy talked about big mistakes to avoid - such as not planning your author "brand" and failing to use professional editors and book cover designers. She also went into specifics about optimizing Amazon pages, author Web sites and social media.
"There was such a vibrant, engaged audience of independent authors at this conference," Smith reflected. "Everyone had insightful questions and was eager to soak up all the knowledge available to them this weekend."
Author conferences like this are a great way to prepare for book marketing and publicity, as well as a fun way to meet other authors on the same journey.