While we effectively promote all genres, we call non-fiction books the most "publicity friendly" because we're dealing with a "real" topic when promoting them, and they typically provide useful, interesting, controversial, provocative or helpful information, or offer solutions to help readers solve a problem, etc. Within the non-fiction genre, the most publicity friendly books cover topics such as self-help, health and wellness, business, personal finance, current/recent events, and politics.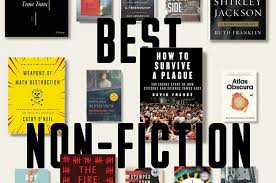 When we reach out to media and pitch a non-fiction book and author, our publicists and book promoters have much to work with, and usually can develop pitches that entice editors, producers and reviewers. Here are some publicity "insider tips" to get media attention for a non-fiction book:
It's been a fact since the beginning of book marketing services– media love numerical pitches and press releases. Example: "10 Things the IRS Doesn't Want you to Know About Your Tax Return," or "5 Guaranteed Ways to Spice Up Your Love Life."
Less is much, much more. Like all of us, reporters and producers are stretched for time. Some receive hundreds and hundreds of pitches every day. If your email is too long, you'll turn them off. Whenever drafting a pitch to the media, before sending it, make yourself trim one-third of it. It works, and it will make your author marketing efforts more effective.
Years ago, I crafted a pitch that consisted of exactly six words, that's it. It got the client on national TV within days. "Call me about a former dwarf." Wouldn't you be curious about this? You'd love to know more, right? That's why it worked.
You have about seven seconds to get a media contact's attention. It's true. So get right to the point in your first few sentences. If you don't, you'll lose them.
Sometimes, the book doesn't mean a thing in book marketing for authors. We use the saying, "No one interviews a book." They interview people. As a non-fiction book author, media want you to provide information based on your experience and expertise. They want you. Your book is in the background and provides credibility.
It's ALL about the subject line. The vast majority of media outreach today is done through email. Take a look at your inbox. Most likely, your display settings make you only see the first several words in a subject line. Make every word count in subject lines, especially the first few!
Think like a producer or editor; put yourself in their shoes and understand what they are looking for and need. It's not about what you think is important or newsworthy, it's about what they think. Pretend you're a booker for a TV talk show, and think about what would make you interested.
https://www.smithpublicity.com/wp-content/uploads/smith-publicity-logo-crop.jpg
0
0
Smith Publicity
https://www.smithpublicity.com/wp-content/uploads/smith-publicity-logo-crop.jpg
Smith Publicity
2018-02-16 17:51:08
2019-10-02 16:22:22
Essential Elements of Marketing a Non-Fiction Book