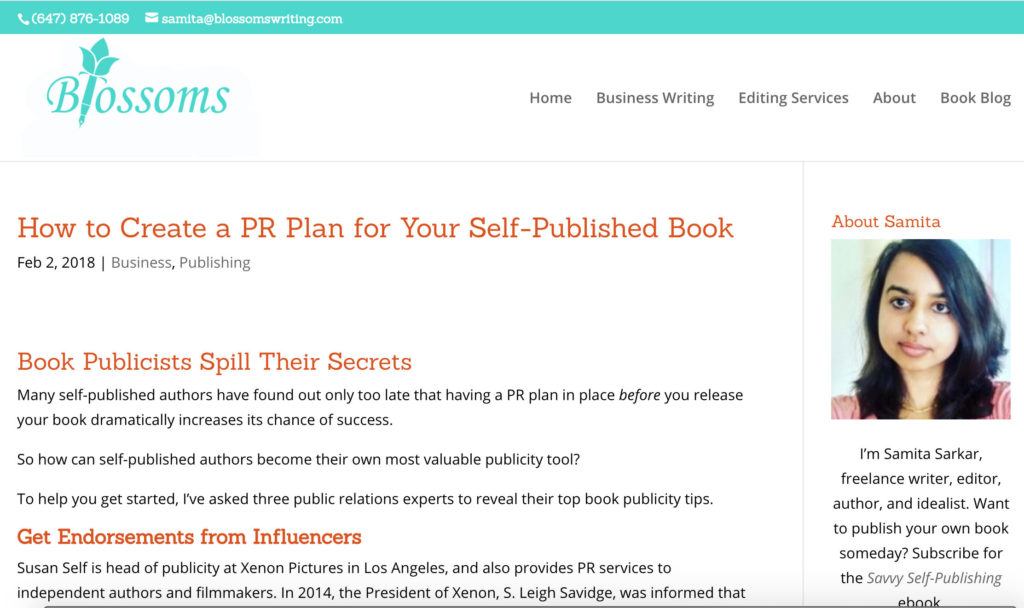 Smith Publicity Marketing Manager Andrea Kiliany Thatcher recently shared some tips with BlossomsWriting on planning your own book launch. For the full article "How to Create a PR Plan for Your Self-Published Book" click here.
Throw a Book Party—or Two
Andrea Kiliany Thatcher is a book publicist at Smith Publicity, an independently published author, and a bookseller. She has seen firsthand that a lot of authors either think that someone is going to throw them a book party, like their publisher—very unlikely unless you're in the top 10% of authors at the top 5 publishers, and even then it's not a given—or, that a book party would be too expensive to host on their own.
"Just like you can't always just wait for inspiration to strike when writing your book, you can't just wait for book marketing and events to happen," says Thatcher, who planned a few launch parties for her fashion book, Atelier to Runway.
"If you want to have a book launch party, you need to make it happen. You can often do it for very cheap while making or strengthening valuable connections."
For the venue, Thatcher looked for local fashion boutiques.
"Maybe there's somewhere obvious to hold your book based on its topic—a book about farming at a farmer's market, a book about church history at a church. This works for fiction as well. Maybe your main character loves fishing, and there's an outdoor supply store where you could have a party. Your main characters met at a bar? Easy peasy," adds Thatcher. "I also planned fun actives like a braid bar, with hairstylists recreating looks seen in my book. If you book has a character in a band, you could have live music. A chef? A cooking demo."
Once you've decided on a location, pitch them why it would benefit them to host this party, what they could sell at the event, whether they could charge admission, what exposure they will get in local media, how connected your audience is, etc. And of course, don't let your guests go hungry.
"Free booze and food is the best way I know to boost attendance! For another event, I partnered with a local distillery which provided a few bottles of alcohol, and I bought the rest of the ingredients myself. For both parties I partnered with a cupcake bakery for desserts," notes Thatcher. "For one party, I hit up another author from my publisher to provide cupcakes in exchange for selling her book at the event, and of course all the social media mentions and photos."
For self-published authors who aren't yet well-known in their field, there's a particular reason cultivating relationships with sponsors is so important:
"All of the brands that were sponsoring the different aspects pushed the invite out to their newsletter subscribers and social media. Since you'll likely be using sponsors who could also use the exposure, a new business rather than an established one, you all get to combine your followings to increase your reach," she says.
But as the author, it's your responsibility to get the details out to local press. A good start is to look for local event listings websites and post your event.