Speaking Opportunities for Authors – "All Things Book Marketing" Podcast
How to Get Speaking Opportunities & What to Plan.
This "All Things Book Marketing" Podcast" features Perry Hooks of Hooks Book Events, discussing key aspects of speaking engagements for authors – from how to get them to how authors should plan their talk.
FULL TRANSCRIPT: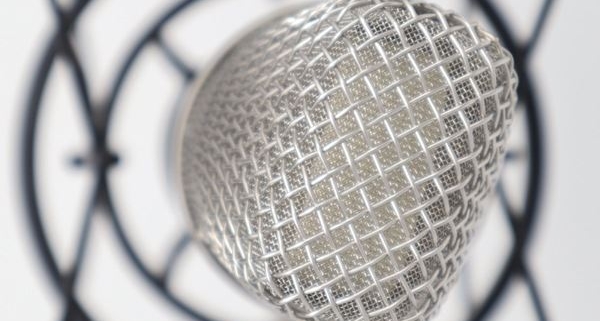 Welcome to the Smith Publicity, all things book marketing podcast. The best tips, insights, and advice from the best in the publishing industry.
Michela:
Welcome. I'm your host Michela DellaMonica. So many of you know this, but to our new listeners, our goal with this podcast, all things book marketing, is to first and foremost inform our listeners about various ways to market their book. And we try to act as a guide and provide you a one-stop-shop for emerging authors and book industry professionals to be in the know. So we like to focus each episode on a specific theme. So today's show will be about speaking engagements for authors, from large scale to smaller book store talks. So we're happy to introduce a dear friend to Smith Publicity who is here today to discuss all of this. Welcome, Perry. Hi, how are you?
Perry Hooks:
Hi, ladies. I'm great. It's great to be on your podcast. Thanks for including me.
Michela:
Absolutely. So I'm just going to do a quick background about you, and this was all taken from your awesome site. So this is Perry Hooks, everyone. She's the CEO of Hooks Book Events, a minority women-owned business space in Washington DC. She provides enriching professional development and client events for corporations, US government agencies, and nonprofit associations. She works with thought leaders and New York Times bestselling writers who have pen books about current events and trends such as work-life balance, leadership, economics, coaching management, and more. Hooks Book Events also specializes in producing large-scale public events with renowned nonfiction authors. So this is great, and we are so happy to have you on because this is the first time we're talking about speaking engagements, and all of our prospective authors and current clients are super interested in this topic and ways they could get involved and book their own speaking engagements. So we'd love to start out by having you tell us a little about what you do, Perry, and what your focus is in terms of marketing authors as expert speakers.
Perry Hooks:
Well, we are lucky that we live in a robust intellectual community here in the Washington DC area where there are some wonderful government agencies, corporations, think tanks, and nonprofits that are eager to work with us to bring thought leaders in with new nonfiction books to either entertain their clients or to engage their employees in kind of enriching conversations and networking. So, and the other great thing is a lot of writers who live in the area, or they come to DC on their book tours. So at Hooks Book Events, we work to marry or partner up the perfect author with the need of our client. And that could be a federal agency on a mission-specific topic around the environment or economics of cybersecurity, or it could be one of our financial services clients who want to bring in a thought leader on business or aging.
Perry Hooks:
Actually, we have some clients in financial services that are interested in growing old and the financial issues that come up with that. Large, more famous writers on book tours we've been able to work with as well with our board of trade clients that brings in the business leaders into our community for conversations around business and leadership. So it's marrying the perfect author with a new book with our clients. So it's very curated [inaudible 00:04:06] acquisition and then finding the organization that would be interested in that and vice versa. So we swipe right, and we swipe left. We have clients that look for needs, and then we have writers that we try to pitch to clients that we think might be a good fit.
Michela:
Excellent. Excellent. So how can authors get speaking engagements with organizations relevant to their message? What are some ways they could approach these organizations?
Perry Hooks:
Well, I think it's hard to do. I mean, I think that's the hard part is having the right contact at the organization who's a trigger puller with a budget to say, yes, this is a good idea. So speakers bureaus are one option. We are another option. We are not a speakers bureau, in the sense that we do focus and position these as book events. Writers with new books have an obligation to their publishers in 99% of the cases to promote the book and give it a window. In the good old days, we call it a proper book tour.
Perry Hooks:
The robust book tours are really fewer and fewer, so the book tour itself is really a function of how long the writer is willing to work with our business model because we do have our clients purchase nonreturnable copies of the featured title, which is a little bit different than going into a bookstore for an event where you might have a robust audience, but not everybody buys the book. And a Hooks Book Events event, a minimum number of 50 nonreturnable copies of the book have been purchased, and our on-site and we will start at 50 and go up from there depending on the writer, the writer request, and the size of the audience that our client has put together.
Perry Hooks:
So it is hard to do on your own, believe me, because I'm out there looking for clients to hire us to do that. If they're a robust writer with a big following, they might be able to do that just by their own social media presence or with a speakers bureau or with us. Now, the speakers' bureaus are less likely to focus on the books. As a matter of fact, we do a lot of their book fulfillment. They're not as interested in focusing on the book. We are a book event business, and we do focus on the book, and we do support independent book retailers for our book sales.
Michela:
So, yeah, it's basically about the relationships.
Perry Hooks:
Yeah, it really is. And I've been doing this in this market since 1999 and started out with the federal government. I think we have done events with every federal government that will allow books to be purchased as part of the conversation, as part of the training materials, and then we expanded into corporate corporations in the area, which has been a big positive for our business.
Michela:
Absolutely. Absolutely. Those are great audiences to be in front of as well for authors.
Perry Hooks:
And don't forget the bookstores. Honestly, the independent bookstores do a great job. I always encourage my writers if they're traveling, and they know in a couple of months are going to be in Omaha, get on IndieBound, find the indie retailer and say, "Look, I'm going to be in town. Order some of my books, and I'll do a talk." I think they must remember, and I'm sure you ladies at Smith tell them this all the time-
Michela:
Absolutely.
Perry Hooks:
… it's a marathon, not a sprint. You can't give up, and you have to be prepared to do the bookstore talk, the private talk, your own book party. There are just a lot of tricks of the trade, and it is a marathon. You can't just think it's going to pop in the first six weeks, and you're going to be on the New York Times bestseller list, and all it's going to be well with the world. It rarely works like that.
Michela:
I mean, you hit the nail on the head there as far as authors getting out there and going into their local bookstore and other indie bookstores and formulating separate relationships with them. And making sure that they meet with the manager and they have a short chat with them and purchase a few books and show face and let them know that you have this writing career and a new book coming out and super-serve that indie bookstore to hopefully one day have a great event there and get your book sold there. So I think you made a really great point with that too.
Perry Hooks:
Yeah. And I also think that the East Coast and West Coast, from sort of Boston and DC and West coast Seattle to San Francisco and LA, a lot of writers go there on tour. But if your writers are in the middle of the country, there are some fabulous bookstores in the South and in the Midwest that probably don't get as many authors coming through. And if you have relatives there, it's important. Just go when you're on vacation, and then capture the photographs, put it on your website, try to continue building your own social media presence as you do these events yourself. There's nothing wrong with that. And actually, there were a couple of … I'm a big supporter of independent retailers. That's what I support with all my event sales and my book sales. But Barnes and Noble have some great stores that do great events in this community, in the DC area, and I'm sure around the country that they might be another target to hit for a writer to do. So don't forget Barnes and Noble. But I'm personally an indie person.
Michela:
Excellent. So what are some of the benefits of high-profile speaking engagements for authors?
Perry Hooks:
Well, you sell more books that way for sure. And the other thing, I think for some, since I am a nonfiction expert, that's what we curate is series nonfiction because of where our clients are and where we operate our business. But it's a very good tee up, particularly the leadership and business books. These events are a very good tee up for the core consulting business of a lot of these writers. They should look at a book event without a speaking fee as a way, and as an hors d' oeuvre, I call it the hors d'oeuvre. I did an event yesterday with a think tank client with a gentleman who's an expert on selling into the federal government. It was an hour talk, a book talk, but they're going to bring him back in for consulting on this topic. That's happening more and more. I think the writers, particularly those who have a consulting business, see this as biz dev for your consulting business and be willing to do talks with our model where books are sold.
Perry Hooks:
You don't get a fee, but you get your foot in front of somebody who can hire you to come back. The other thing I would suggest they do, particularly for those who are in the consulting business, buy books yourself, sign them, and send them directly to companies you want to talk to. That's another trick you can do. We actually helped Adam Grant with his first book, Give and Take, do that. And we drop-ship copies of Adam's book into companies across the country, and he ended up getting some speaking gigs. And now look at him. He's huge. He's written a book with Sheryl Sandberg.
Michela:
Wow, that's huge.
Perry Hooks:
Yeah.
Michela:
Huge. So you've covered … my next question is some of the best practices for speaking engagements like this, and you've covered a few of them. Are there any more to keep in mind?
Perry Hooks:
Well, I think to be prepared. I'm big now into … and have a video of yourself. I'm finding my government and nongovernment clients want to see a video, have a good online presence. If you are not a good speaker, own that and get help and become a good speaker and have a video reel. Let me able to find some videos of you online. And be prepared for your talk. Do your homework on the company. It's my job to send you what I have on the company. We do pre-event calls with our writers and our clients. Be prepared. Show up and be prepared.
Michela:
Exactly. And the videos thing is really important because that also helps us, the PR people, the media relations people with pitching for television.
Perry Hooks:
Correct.
Michela:
Those TV producers like to see those video reels. So if a client comes to us with those already, that's great. So that's a great tip there is to have video or build video for these.
Perry Hooks:
Definitely, I get asked that all the time. And if you're not a good speaker, you know if you are, and you know if you're not, there's plenty of people out there. Maybe you guys could help them with that or somebody. But get a speaker coach, get your elevator pitch for the book down smart and make it quick, easy to understand, and articulate the premise of your book well. I mean, nobody wants to sit and have somebody droning on and on. It needs to be a good 40, 45-minute talk with Q and A, which is what we're looking at for these book talks. Not unlike the bookstore. I mean, Hooks Book Events takes the bookstore experience to your office. So as you would prepare for your book tour, that's what we're doing. And then, of course, the book signing. But be prepared for questions from the audience, and do your homework on the hosting client.
Michela:
Exactly. And perhaps the institution where you are. That's great. That's great information. So how do you translate your experience with corporate events to helping bookstores with retail events?
Perry Hooks:
Well, it's funny, you say that because I'm doing that right now. I'm currently a senior advisor at Kramerbooks here in Washington, DC, at Dupont Circle. It's sort of like in my banking career; I started out in retail marketing and then went to B2B. I think if you treat people … it's not too dissimilar treating people with respect and as a welcome guest in your house. I do that with my events. And so when I take somebody to a government agency or to our corporation, I treat everybody like they're coming into my house and then, "Thank you for coming. Are you set up? Do you have water? How's the AB?" We take care of our writers, and we take care of our clients, and I think that definitely spills over in the retail bookstore event.
Perry Hooks:
I think, granularly, Kramers and I are working on piggybacking on some of the Hooks Book Events confirmed events. I've got some great writers coming in for breakfast events, and then we're bringing them into Kramers the night before for a public bookstore event, just as another boost for the book and another boost for a great independent retailer here in DC. So talking about what a great event looks like, talking about what type of authors we want to bring into your store. And a lot of what Hooks Book Events is doing is of interest to the wider community at Kramerbooks. So we're just starting this interesting experience, experiment, but I think we're going to have some really fun events together. And that's where I'm headed after this podcast, to talk about just this.
Michela:
Excellent. Excellent. So that all folds in very nicely. I'd love to talk a little more about what Perry is doing with her bridge builders series, which is focused on producing events with broader audiences by expanding their reach to include adult learners, DC public school students, job seekers, and more in the conversation about books and ideas. Hooks Book Events is also pulling revenue from its bulk book sales division to purchase books for students in DC public schools. This spring, there'll be buying copies of John Lewis's graphic novels on the civil rights movement for students at Washington Metropolitan High School. If you'd like to learn more about the new Bridge Builders series, head over to www.hooksbookevents.com, and you can also find Perry on Twitter @hooksbookevents. That does it for us today, and you know where to find us @smithpublicity on Twitter, Facebook, and Instagram, Smithpublicity.com, for more info and podcast episodes. Thanks, everyone.
Speaker 1:
Thank you for listening to this edition of the Smith's Publicity, all things book marketing podcasts. To reach us and learn about our many book marketing services, visit www.smithpublicity.com or send us an email to info@smithpublicity.com.
https://www.smithpublicity.com/wp-content/uploads/frederick-tubiermont-CrIgEGSjnKc-unsplash.jpg
900
600
Smith Publicity
https://www.smithpublicity.com/wp-content/uploads/smith-publicity-logo-crop.jpg
Smith Publicity
2019-11-08 10:39:51
2020-11-12 10:03:45
Speaking Opportunities for Authors – "All Things Book Marketing" Podcast