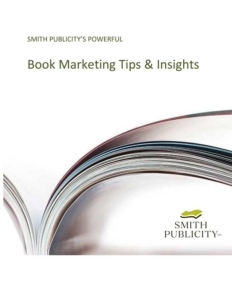 Learn, Learn, Learn
The most important thing an author can do – during any phase of a book project – is to learn as much as possible about book marketing and publicity.
The more you know and understand, the more you can work with your book publicist to ensure a successful campaign. Of course, if you're self-promoting, education is imperative.
Our book marketing tips e-book is full of ideas and strategies that will expand your knowledge base, but this is just a starting point. Check out the many books, newsletters and blogs available from known experts in the field.
---
Add your name and email to download our "Publicity Tips & Insights" book and receive our monthly Power Publicity Tips newsletter.
Download Book
---