Smith Publicity Announces Winner of 2019 Book Marketing Scholarship
Smith Publicity has announced the winner of their 2019 Book Marketing Scholarship. Addie Harpold of Oak Point, TX has been awarded $1,000, which Smith Publicity will be applied to tuition costs at Texas Tech University where Harpold will be attending in the fall of 2019 as a freshman.
"We offer this scholarship every year to a high school or college student who submits the most compelling essay on persuasive writing including a comparative analysis of the art of persuasion through writing versus verbally," says Smith Publicity CEO DanSmith. "Persuasive writing is a core component of book marketing and our publicists pitch media everyday, typically beginning with a written pitch or press release."
Harpold's essay, titled "O.J. Simpson, a Kitten, and the Gutenberg Press- the Elements of Persuasive Writing," blended seemingly disparate topics into a compelling examination of the art of persuasive writing.
"I'm beyond excited to have won this scholarship because that means I was able to help myself through college doing something that I am very passionate about, and that is writing," says Harpold. "I was challenged to think outside the box for this essay prompt and I am always enthusiastic about experiences like that. Thank you Smith Publicity!"
—-
About the Scholarship
A fundamental component of the craft book marketing is writing. Our publicists must be skilled written communicators, able to succinctly convey compelling messages to media contacts. Whether it's press releases, pitches or writing byline articles for clients, powerful persuasive writing skills are paramount. To foster the craft of writing in book publicity and all professional fields, Smith Publicity offers a one-time, $1,000 academic scholarship to one high school or college/university student in the United States. The scholarship is awarded to the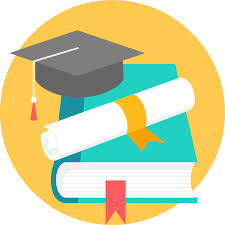 student who submits the best essay on persuasive writing.
Details on the essay:
1,500 word limit
Points to be addressed in the essay:

The most essential elements of persuasive writing
At least one personal example of how the student persuaded someone or achieved a goal through written communication
Comparative analysis of the art of persuasion through writing versus verbally
Details for 2020 scholarship:
Essay must be submitted with cover sheet including student's address and phone number
Essays will be evaluated, and the winner chosen, by Smith Publicity senior book publicists
Winner will be announced July 1, 2020.
$1,000 payment will be made, on behalf of the student, directly to the college or university student will be/are attending and must be used toward tuition
This is a one-time scholarship award
Submissions for the 2020 scholarship will be accepted beginning November 1, 2019, through June 28, 2020.
Submit to:
info@smithpublicity.com
OR
Smith Publicity, Inc.
Attention: Bella Asher
1930 E. Marlton Pike
Suite I-46
Cherry Hill, NJ 08003