5 Interesting Facts About … Lindsey Brodowski
At Smith Publicity, we want clients to know that we're real people, each with interesting backgrounds, some odd hobbies and interests, strange backgrounds, and all kinds of fascinating things!
When a visitor goes to an "About Us" page at too many companies, there are no names, no faces, no people … nothing but the text about the great service they provide. Others have names but no photos. Especially in a field like book marketing, a naturally personal business largely based on trust and connections between the client and team member, seeing the faces of the people you might work with is crucial – at least to us, it is. We find that showing photos of our staff gives our company an approachable brand personality.
On our website, you'll find more than staff bio photos – we have nearly 100 photos of Smith Publicity throughout the years, at work, at play, with clients and media contacts, etc. While some staff members have, of course, moved on to other ventures over our 20-plus years, you'll find a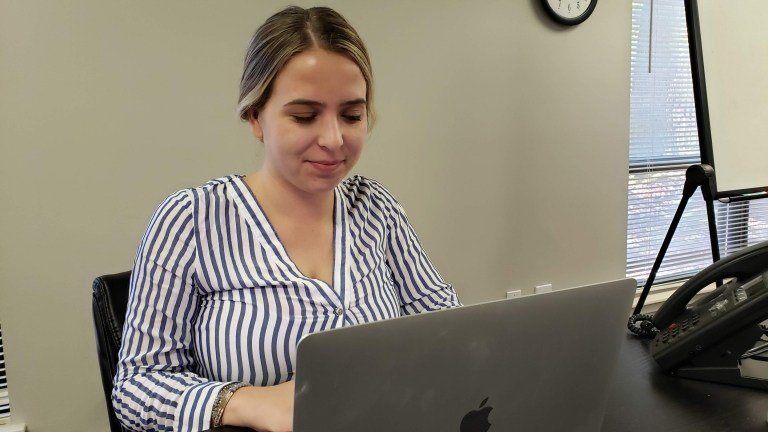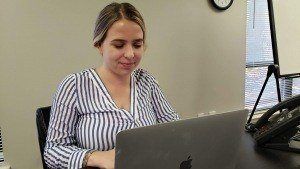 remarkable number of faces of people who have been with Smith Publicity for many years. Some team members have been with us for over 16 years, and almost two-thirds of our staff have been with us for between 8 and 15 years. This is a remarkable statistic for a small company and reflects positively on our culture and work environment. (In 2018, the U.S. Bureau of Labor Statistics reported that the median number of years an employee stays with a company is 4.2.)
As a way to show the personal side, we'll be posting "5 Interesting Facts" about all our publicist staff members and the executive team. The first one in the series is Publicist and Social Media Specialist extraordinaire Lindsey Brodowski. In the office, Lindsey is known for her positive attitude, sense of humor, and work ethic. Clients love to work with her, and it's easy to see why when you're around her.
So … here are five interesting facts about Lindsey:
1. How do we know it's really her in the office? She has an identical twin sister. Lindsey is the younger one by a minute.
2. We don't know why, but she can say the alphabet backward and name all the presidents in order
3. A culinary enigma: Lindsey finds baked or mashed potatoes to be offensive and vile but would eat French fries for every meal if she could.
4. She is the perfect person to go to an amusement park with. Her biggest fear in the world is rollercoasters, so she'll hold everyone's bags while staying safely on the ground
5. Meeting the guy who met his mother. Out of all the celebrities she's met, she was most star-struck meeting Jason Segel outside her Philadelphia apartment.
https://www.smithpublicity.com/wp-content/uploads/20191010_135929-scaled.jpg
2268
4032
Smith Publicity
https://www.smithpublicity.com/wp-content/uploads/smith-publicity-logo-crop.jpg
Smith Publicity
2020-02-06 14:13:33
2020-11-11 22:07:29
5 Interesting Facts About … Lindsey Brodowski