Targeted Marketing for Children's Books and Young Adult Titles
"Smith Publicity identified my book marketing blind spots and got my book in front of outlets that I would have never dreamed of approaching otherwise. As a result, Where Dragonwoofs Sleep and the Fading Creeps has been featured in print, web, podcast, and radio campaigns across the United States. The campaign is still paying dividends after the end date, despite only signing up for a four-week run. My publicist was professional, efficient, and devoted to obtaining results. She covered a lot of ground in only four weeks and her communication and follow-through skills were always on point. I will definitely be using Smith Publicity again for my next book release"
A.J. Massey, author of Where Dragonwoofs Sleep and the Fading Creeps
Essential Elements of a Children's Book Marketing Campaign
Focused and Targeted Media Materials
Pitches to Children's, Family, Parenting Media – Magazines, Newspapers, Websites
Cultivation of Reviews from Worthy Sources
Strategy and Support for Author and Book Events
A Schedule of Appearances and Book Signings
Outreach to Broadcast Media for Interviews – Radio, TV, Podcast
Blogger Information Materials and Pitches
Author Social Media Content and Book Websites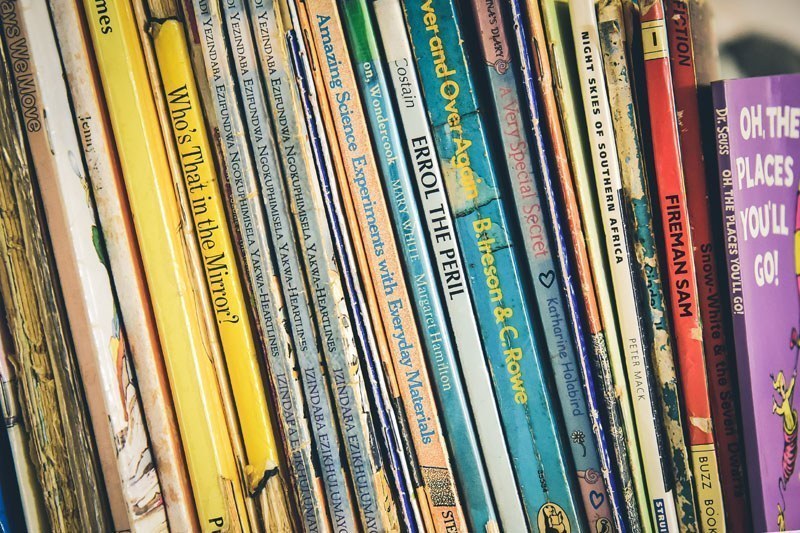 How to market a children's book, as well as titles for young adults, is similar to all book marketing, but with notable additions. For book promotion purposes, children's and young adult books ideally have newsworthy themes, and authors have expertise in the theme covered in the book. Age-appropriateness and the ability to teach entertainingly are other essential elements. Children's book marketing programs are often developed for parents and grandparents – the people who buy books for younger members of their families.
As with any marketing program, children's books need exposure in media where target audiences are present. In this case, it means moms, dads, grandmothers, and grandfathers. Likewise, bloggers and websites targeted for campaigns need to be ones devoted to children, parenting, families, and education. Because no two books and authors are alike, each campaign needs to be custom-developed to reach those who would be most interested. An element of fun and creativity often belongs in the marketing mix to help new titles stand out from the crowd.
---

A notable children's book that Smith Publicity promoted is the New York Times bestseller by comedian Jeff Foxworthy, Hide!!!
---
The Competition for Young Readers Increases Each Year
With the rise of self-publishing, there is annual exponential growth in every book genre. For many years, it is even more pronounced with titles intended for young adults and children. Also, parents and grandparents have favorite stories and books they read to their children by tradition. Therefore, a significant portion of the children's book market is taken up by classics and long-term favorites that occupy physical and virtual shelf space for many years. If all of these factors make you think book marketing for children's books is a super competitive area, you're thinking is on the right track.
On the upside, because popular children's and young adult books tend to be enduring, once you find success, it can be long-lasting. In addition to being focused on parents and grandparents, marketing programs can be focused on longer-term priorities to build a strong author brand. Librarians and sometimes teachers can figure into outreach and publicity efforts because they, too, often recommend books to children. Because topics and stories tend to be helpful and educational, educators can be natural allies in the introduction of new titles. The key to success is reaching multiple groups who may be interested.
Optimization of Promotional Opportunities with Online Booksellers
It's a given that book marketing campaigns for children's and young adult books be focused on media that cater to the buyers of these titles since most children do not buy books. Therefore, it's essential to reach out to print media (magazines and newspapers), broadcast (television and radio), and online outlets in the author's target markets. Media coverage may include book listings/mentions/excerpts/reviews, feature stories and articles, author profiles, broadcast interviews, blog mentions, etc.
Building Children's and Young Author Brands is Especially Beneficial
Many successful authors of children's and young adult books write multiple titles. Once they become trusted and known in the marketplace, buyers often buy several or even all of an author's books. Therefore, the need to build author brands becomes especially important. As children's books are marketed, there is a natural amount of author brand building that takes place, and maximizing each of these opportunities pays off in the long run. One of the most valuable contributions of professional book marketers is to help authors be alert to branding opportunities and take full advantage of each one.
When parents and grandparents buy books for their children, it is often based on trust and respect for an author. Likewise, librarians and teachers have trusted writers they look to for valuable reading material for young adults and children. A strong children's author brand is therefore significantly valuable and enduring. If you would like to make writing your full-time career, author branding is paramount. Books that are written as a series, groups of titles around similar or related topics, or characters that appear in multiple stories are ideal.
Creative Marketing Tactics Often Drive the Best Results
Especially if your work is children's fiction, in the beginning, it may take both creative and time-honored tactics to gain you visibility. Many authors begin the process by focusing only on coverage in the largest national and international media. While it is a worthy goal, it may not be the most productive way to begin. The concept of working your way up from small local media to regional outlets and finally to national media is the best approach. It also creates excellent opportunities to hone your skills for media interviews.
Local newspapers, news websites, and radio stations often have a natural interest in local and regional authors. Local media coverage becomes pitch material for regional and national media later on. Links to the coverage also are excellent content for your book and author website and as posts to your social media accounts. As you gather more over time, you'll develop a platform that is helpful to gain the interest of producers and writers in much larger media. Even podcasts can be valuable because you never know who is listening – and producers for larger shows can refer to them for a sample of your abilities as an interview guest.
For children's and YA, author testimonials click here.
---