eBook Marketing Facts
eBook readers buy more books at a higher rate than print buyers;
this is especially helpful for authors with a series of books.
Digitally-savvy readers­­­­­ are more likely to make recommendations to others online
via blogs, social media, etc.
The increasing use of smartphones and tablet computers is spawning more and more digital readers.
Fiction remains the most purchased eBook genre, but others are growing fast; they include business, self-help, and cooking.
---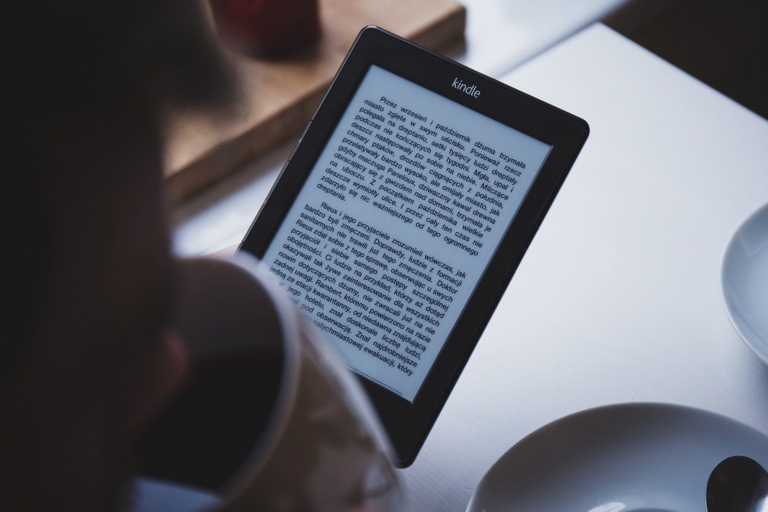 When it comes to how to market an eBook, the most crucial consideration is discoverability. It is the process of making consumers aware of your eBook and interested in purchasing it. Successful eBook marketing requires a book to stand out in a crowded digital marketplace. The best eBook marketing campaigns blend online visibility with classic media outreach and publicity and promotion tactics. It's also crucial for authors to maximize the value of the marketing tools provided by eBook sellers – which are direct ways to get the word out quickly.
Methods and tactics for marketing eBooks have developed considerably over the past several years. Coverage in traditional and blended media – TV, radio, magazines, newspapers, podcasts, and their connected websites can significantly increase visibility. The presence of articles and interviews from valued media tells audiences they see value in your work.
---
Why Choose Us at Smith for Marketing Your eBook?
Smith Publicity is an eBook marketing firm with unrivaled capabilities. We apply the same book promotion tactics to eBooks as we do with printed books, and eBooks offer even more promotional opportunities. We are industry leaders with a long track record of success working on more than 3,500 books since our founding in 1997. We've pioneered many ebook promotion ideas and techniques that have gone on to become standards of practice imitated by competitors. Our philosophy about creativity and innovation keeps us ahead of the curve with best practices for book marketing and publicity. We work in every genre and subgenre and often can help with titles that other firms may decline. Our goal is to help make you newsworthy and interesting to media and book buyers.
In 1998 we were one of the first agencies to promote eBooks, when "The Rocket" reader made its debut. Over 20 years later, we are continuously coming up with new ideas and putting them to work for our authors. For example, author-written bylined articles as a book publicity tool is a successful tactic we popularized and continue to advocate. There are many more similarly powerful and effective techniques in our repertoire. We also look at each eBook and author uniquely, and no two campaigns are ever alike.
---
Our Services Include Counsel for Websites, Blogs, and Social Media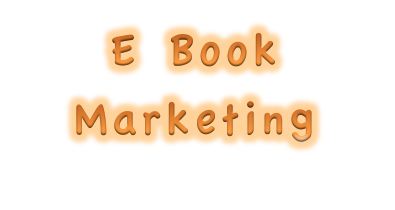 All authors need an active and well-planned online presence to sell books. Websites, blogs, and social media play increasingly essential roles in marketing. When it comes time to plan and develop your website and blog – and keep them updated with content – we can provide valuable advice and consultations. Our experience can help you avoid common mistakes and get you on a path to success. You need content that is unique to you, but knowing what has worked (or not) for others can save valuable time.
In social media, authentic engagement to create relationships is essential. Our ability to advise on content and ratios of promotion vs. other comments is invaluable. When you strike the right balance between mentioning your book and being an active member of the social media community, you'll see followers and "likes" increase. Your book topic, in many cases, makes you a subject-matter expert in your field, which also can be helpful on social media. People regarded by others as experts often have higher success online. It's always possible to learn by trial and error, but having seasoned professionals on your side can improve results dramatically.
We Work to Connect You with Influencers Online to Promote Your eBook
Persuading an influential blogger to review your eBook and post it on book discussion forums and sites can kick-start promotion and spark book sales. Sometimes even negative reviews from prominent bloggers can spark significant sales – it takes being visible for readers to discover your work. Targeted outreach to a well-planned list improves your chances for success, and we have one of the world's most thorough databases of contacts for every genre.
At Smith Publicity, we pride ourselves on the relationships we have across the spectrum. From bloggers, podcasters, and online reviewers to producers and editors at traditional media outlets, we know who covers what. It means that once we get to know you and your work, chances are we have a long list of people who might be interested. In making those connections, we help with marketing and promotions as few others can. Our approach is always personalized and custom-tailored to your work and topic. Media influencers trust us to bring them outstanding content ideas and resources such as you for an interview.
We're ideally suited to employ eBook marketing tactics and book promotion services to potentially promote your eBook from unknown to bestseller. Reach out today for more ideas and information. You're welcome to use the contact form on our website, or call us at (856) 489-8654.
---
Check out our popular "All Things Book Marketing" podcast here.