Book Promotion Services vs. Book Publicity
– What's the Difference?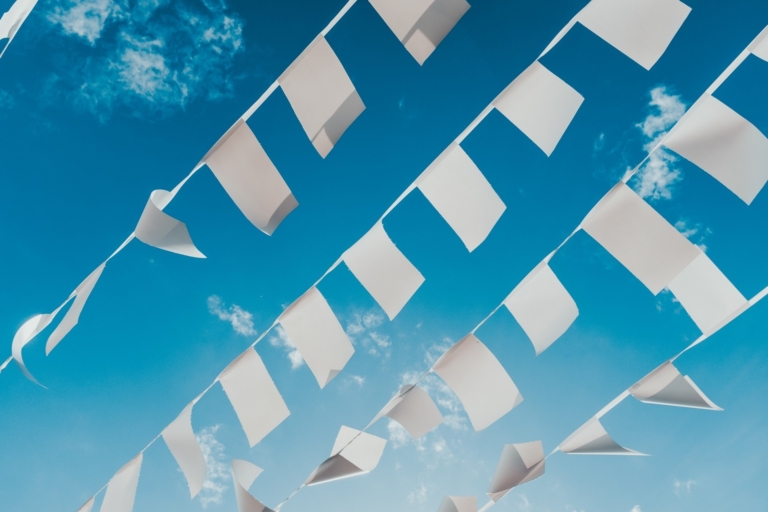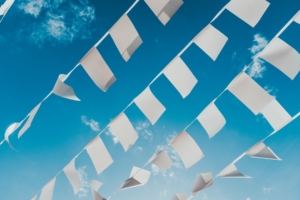 Unlike book publicity which focuses specifically on securing media coverage for a book, book promotion services encompass a range of different marketing elements.
Here are 8 kinds of book promotion services that we provide:
A Holistic Approach
Book Promotion constitutes a holistic approach to book marketing. All avenues of promotion are utilized and then implemented in a cohesive, coordinated manner.
The book publicity part can commence many months before a book is released with the use of Advance Review Copies (ARCS), that are sent to media which work on long lead times. For example, in August, some magazines are working on stories that will run around the holidays. As the release date approaches, the campaign is shifted to short-response media – outlets such as radio and TV shows and newspapers that work on much shorter lead time. A radio show producer, for example, can receive a pitch and then want to book the author the next day.
Book publicity campaigns are usually three months long, although companies like Smith Publicity do offer shorter length services for the right books. It is important for authors to understand that all media opportunities should be considered valuable. Even interviews on small shows or stories in small newspapers or niche newsletters can result in book sales and additional opportunities. The fact is, you can never know who is listening, watching or reading something at any given time.
Non-Publicity Book Promotion
Social media is excellent for developing and maintaining a fan base. It's important to not be overly promotional in your posts and tweets, etc.; you want to have authentic engagement with fans and provide interesting information and tools to draw them to your website for free chapter downloads, etc.
The days of the classic author-sitting-behind-desk signing books are largely over; unless an author is a household name. As an element of book promotion, book signings need to be book "events." Authors should conduct presentations, hold Q & A's and make the event interactive.
In author brand cultivation, (also known as "personality cultivation: and "expert elevation") publicists position an author as an expert related to the topic of their book. Typically, the author is using media coverage and the book as marketing tools for:
Lead generation
Speaking engagement inquiries
Consulting opportunities
Presentation and workshop opportunities
YouTube can be a powerful tool for book promotion. It's easy for authors to produce fairly high-quality videos with little investment. The videos should typically be no more than two minutes, and cover topics related to the book. They should be informational, not promotional. It can take time to develop many views and channel subscribers, but the videos can be used in social media to generate interest. YouTube videos can also be easily embedded on websites.
Videos are an excellent way for fans and potential book buyers to connect with an author; seeing an author rather than simply reading about one is compelling and powerful.
Given the current technology, videos can usually be filmed with a smartphone, while a high-resolution digital camera is ideal.
Launched in 2007, Goodreads is the world's largest site for readers and book recommendations. The Goodreads mission is to help people find and share books they love.
Any author, anywhere in the world, can join the Goodreads Author Program for free. The Goodreads Author Program allows published authors to claim their profile page to promote their book and engage with readers. Once verified, an author profile includes the official Goodreads Author badge, which can be used to tell fans to follow an author on Goodreads.
WritersWin.com is another powerful author marketing tool. The Where Writers Win author marketing services include author websites, video book trailers, advice articles, and social media training. They also have a "Winner Circle," an author resource market of curated influencers, with vetted reviewers by genre, live book clubs, writers' conferences and book festivals, writing competitions, bookstores, online tools, PR templates, videos and more.
For over 85 years, The Combined Book Exhibit® (CBE) has been showcasing books for individual authors and publishers at national and international book shows and expos.
CBE is a unique, low-cost book promotion and marketing service for authors and publishers.
Audiences at the shows and expos at which books are exhibited include librarians, publishers, distributors, booksellers, and consumers. CBE's service is an affordable way to reach these markets without having to attend personally.
CBE also offers author social media consultation services, book trailer production and promotion, autographing services at book fairs, and assistance with international rights sales.
Paid book reviews are becoming increasingly popular, and are often included in book promotion campaigns. While frowned upon years ago, paid reviews have become a legitimate and respected resource for authors and publishers. While a review is paid for, with reputable firms the review is still an honest, unbiased review.
One of the most respected paid book review sources is BlueInk Review. Blue Ink Review was founded by literary agent Patricia Moosbrugger and award-winning former book review editor of the Rocky Mountain News, Patti Thorn.
While fee-based, all BlueInk reviews are honest appraisals written by professional reviewers drawn largely from mainstream media outlets or well-known publishing houses. BlueInk acts as means for readers and industry professionals to find the next big book.
BlueInk offers a host of other services as well, including articles with marketing and publicity tips, lists of important writing resources, and much more.
At Smith Publicity we'll explore all these options with you, and help you achieve even more book sales and author exposure. Contact us today to get started with Smith Publicity for your all book promotion needs.