How to Use Video to Build Your Author Platform
By Kathy Berardi, Video Producer, Red Clip Video
As an author or sought-after consultant, you've likely considered adding video into your marketing mix. Not only can it elevate your brand's visibility, it can also have a high return on investment (ROI). Consider these statistics:
70 percent of marketing professionals report that video converts better than any other medium, according to MarketingProfs.

Forbes Insight found that 59 percent of senior executives would rather watch a video than read text.

When marketers included a video in an email, the click-through rate increased by 200 to 300 percent, according to Forrester.

Unbounce says using video on landing pages can increase conversion by 80 percent.
Here are 3 tips to help you execute a video plan like a pro.
Will you make one or a series?
First, consider the ways videos can be a part of your marketing mix, and if you'll want one primary video to support a single initiative, or if a series of videos will better suit your marketing strategy.
A project that warrants only one video promotes your brand across the board and can live for some time without becoming outdated. A one-time video production is ideal to convey organization missions, promote a product, or drive website traffic. It should be a highly impactful piece of content that can be utilized across multiple online marketing initiatives.

A video series is ideal for ongoing marketing initiatives and/or educational purposes. The stories can even build on top of one another, keeping viewers engaged and coming back for additional information with each new video release. Video series are great for conquering the task of communicating a lot of information in shorter episodic segments. You should always offer something new every time someone clicks play.
How will your video find its audience?
Answering the "why does my viewer care?" question should serve as the key aspect to filter all promotional decisions. If you're offering value then promoting the video becomes more about sharing an insightful and helpful resource with someone who could benefit. And, the video could very likely spread on its own through organic or paid means.
For ultimate impact, consider weaving your video content into every touch-point you have with current and new followers. A quick checklist of engagement points includes the following actions:
Feature your video on the home page or landing pages of your website
Promote the video(s) in enewsletters, emails, blogs, and social media
Highlight the video at events and tradeshows
Upload the video content as a permanent part of your expert profile on social media websites and in user communities
Organically or promotionally incent influencers and dedicated followers to share the content
Have the videos complement text-based content such as bylined articles, press releases, and guest blog posts published on websites and media outlets
Weave in video content before, during or after an in-person event to engage your audience
Here is an example of a high-quality B2B thought leadership video, produced by Red Clip, that can be used at trade shows, posted online, and circulated via social media. It establishes the client as a thought leader and provides value to the viewer. Business authors can gain insight from this approach–but novelists can, too.
Can you profit?
If you're looking to charge viewers a fee to view the content, it needs to have educational value. If you don't currently have an established following, then you need to consider two routes to make it successful.
Option A: Invest into increasing and engaging your audience to grow your community.

Option B: Consider profit-sharing video revenue with an established educational platform in your industry (consider associations, schools that offer programs in your category or even internal training packages that a company may purchase); or pursue a relationship with a wider network that attracts large numbers of attendees interested in learning new things. Udemy, Teachable and Learning Cart are a few well known and publicly accessible platforms.
If video is an asset that can increase your profits be sure to put your best foot forward. If you're looking to increase your profits as a speaker, investing in video as a criterion on which your application would be judged by a conference is crucial. If you sell consulting services, the one thing that differentiates your content from anyone else's is the "you" factor! Video can create a personalized connection between you and your audience that will build a relationship by establishing trust and credibility.
# # #
About the Author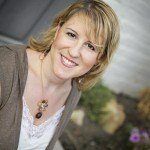 Kathy Berardi is a video producer and marketer specializing in content for thought leaders and authors in business, arts/entertainment, philanthropy and more. Her video firm, Red Clip Video, provides a cost-effective approach to content creation that positively impacts your bottom-line. Kathy leads the Red Clip Video team, which combines corporate marketing expertise with graduates from one of the world's top film programs. Kathy applies the same storytelling methods that Hollywood studios use to achieve blockbuster success to affordable business video creation, helping to engage today's targeted buying audience.
https://www.smithpublicity.com/wp-content/uploads/2023/02/logo-new-1.webp
0
0
Smith Publicity
https://www.smithpublicity.com/wp-content/uploads/2023/02/logo-new-1.webp
Smith Publicity
2015-11-03 09:53:57
2020-03-13 08:52:45
How to Use Video to Build Your Author Platform