Book Signing Events and Bookstore Outreach Tips
In-person appearances by authors can be among the essential elements of book marketing. Book signings, especially in your local market, create awareness about your book, let you, as an author, interact with fans, and enhance your book publicity efforts. While stores and publishers can help set up book signing events, authors typically need to take the lead.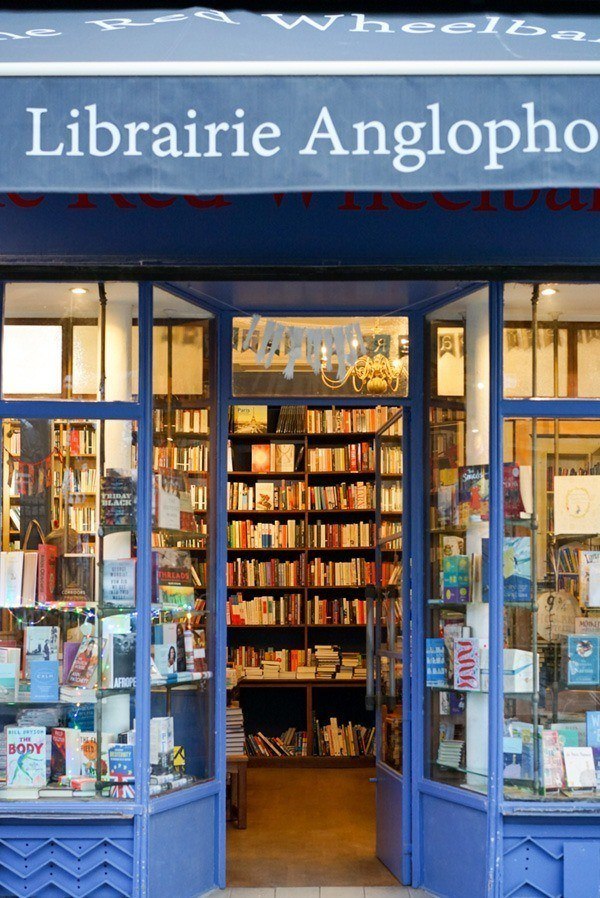 The Best Book Signing Locations
Chain Bookstores – Barnes & Noble, Books a Million, Indigo, Waterstones, etc.
Independent Booksellers – single local bookstores, owned by one person, not a chain
Libraries – ask your local library about event and book signing opportunities
Other – signings also can take place at non-traditional venues that relate to the subject of the book; example a self-book on exercise is well-suited to a signing at a fitness center
An essential tip for authors: Stores are more likely to accept a book signing event if you make it interactive or include a talk, reading, or presentation. Book stores generally want more than an author sitting behind a table.
How to Plan a Book Signing Event
Because in-store author book signing events often fall to authors to plan (or at least request), it's essential to understand the factors that make them a success. Also, it's crucial to navigate around any potential roadblocks so that the event you're after ends up taking place.
Find your store contact person – each bookseller has a staff member who schedules their events. At one large chain store, for example, the person is known as the Community Relations Manager (CRM). When you call, ask to speak to the person who handles the store's events. Let them know you are an author interested in a signing event and highlight that you are local or have a connection that will draw their local audience. Then offer brief information about the book. Ask if you can email, mail, or visit with further details such as a book press release and copy of the book).
Will the Store Supply the Books? Typically, booksellers will schedule events only with authors who have their books marked as returnable. It means that any books ordered for the event that don't sell can be returned to the warehouse/distributor free of charge. For non-returnable books, some stores may allow group signings where 10-15 local authors attend a larger signing. If you aren't sure about your book's returnability policy, check with your publisher or distributor.
Will You Supply the Books? A bookstore may be open to having you supply your own books for an event on a consignment basis. You take back books that don't sell, and the bookstore earns a percentage of every book sold during the signing; it is customarily 20-percent but can vary by store.
How to Approach a Bookseller About a Signing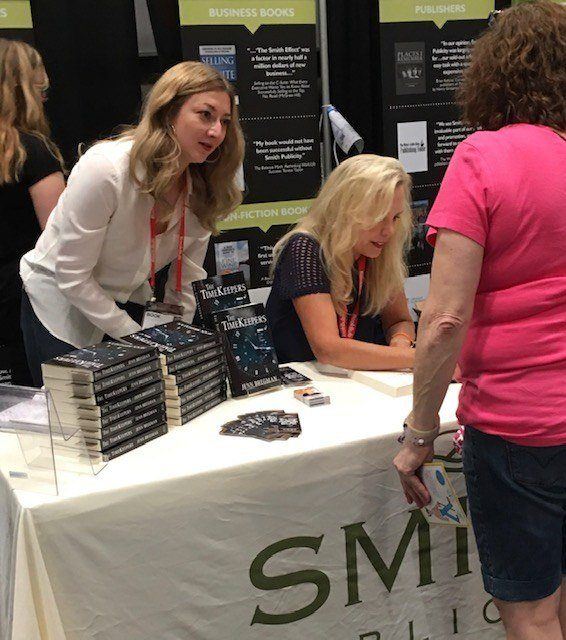 Bookstores schedule events from two to six months in advance, so if you are looking to schedule during a certain time (when the book is coming out or a holiday, for example), reach out long in advance. Ideally, you should contact the store about carrying your book before asking to host a signing.
Booksellers often prefer fiction books for events. Signings with fiction authors tend to draw more customers. Children's books also do well with signings — and events are integral parts of children's and young-adult book promotion. However, depending on the venue, a business book signing also could work well, and serve to augment business book marketing.
Stores like events to coincide with a book's release date. If you've missed this timeframe, get creative! Look for timely hooks. A few examples are holiday tie-ins, a historical anniversary (with a book set during this time), National Dog Adoption Day (when a dog is featured in the book, or it's an author's favorite charity), etc.
Most stores are more open to book signings with authors they know. If you are contacting a bookseller in your hometown or nearest city, the day you pitch an event should not be the first time the staff meets you. It's helpful the attend their events, buy their books, chatting with the staff about the books, etc. All of these are ways to encourage a bookstore to promote your book when the time comes.
Unless an author has an established track record in the local market of book sales and event attendance, a store may require you to prove why hosting an event is worth the store's time and resources.
Tips to convince a bookstore you are serious include sharing:

Plans to bring friends, family, and colleagues;
Marketing initiatives for the event;
Social media follower numbers; and,
Any sales figures that are available for your book, etc.
Confirming a Book Signing Event at a Store
Once you have set a date, make sure you have the following information:
Time, length, and rundown of the event; signing, talk, Q&A, etc.
Will the store provide posters before/during the event?
Location and set up—listen to the staff; they are experts on customers, traffic flow, etc.
What, if any, publicity the store will be doing for the event?
How many books will the store be ordering in or how many copies you will need to provide?
If you are providing books, what percentage of sales will the store keep?
Publicity for an In-Store Author Event
While a bookstore or venue will usually provide some marketing support, authors need to take the lead on attracting audiences. Contact friends, family, colleagues, neighbors, and fellow writers to let them know the details of the event, including if there is a prize, talk, reading, etc. You can do it on email, through your social media posts, and old fashioned postcards.
Also, open your book signing up to a broader audience. About one month before the event, start doing pre-publicity. It includes contacting local media for print calendar mentions, feature stories/articles, event listing sites, and interviews. The types of outlets you should target include:
Calendar editors – contact local newspaper calendar editors with requests to run information about your event in an upcoming issue. They typically need info submitted three weeks before the event.
Event listing websites – there are a number of the city-specific event listing sites, like Patch.com They let you post info about your book signing event for free. You can do a simple Google search for "[city name] event listing" or "[city name] calendar listing" and should be able to find several sites where you can post.
The Day of the Event
Arrive early; make sure the set up is correct
Bring posters, flyers, bookmarks or other promotional material if you have them
Bring a nice pen (or two)! Test it first to make sure it flows nicely
Introduce yourself to the staff; they will become ambassadors for your signing
Invite friends, family, and coworkers to attend
If you have a family member, friend or colleague to help you, station them at the front of the store with a flyer, bookmark, etc. to greet people as they arrive
Ask the store to make announcements about the signing before and every 15 minutes or so during the event
Interact with readers; thank them for coming/buying your book; ask them about favorite books; ask each person who they'd like the book addressed to if it's a gift
If it makes sense, have a sign-up sheet for them to email you news about your book, topic, next project, etc.
After the Event
Thank the entire staff from the bookstore that helped you
Following up with a handwritten thank-you note to those who helped you plan or worked with you throughout the event is ideal
Offer to leave signed copies of your book with the store
Getting to know the staff is a nice way for them to feel connected to you and potentially recommend your book to future book browsers
Remember, book signings can be a great way to augment your book publicity efforts, and, just as importantly, they can be a lot of fun.
https://www.smithpublicity.com/wp-content/uploads/2020/02/kevin-langlais-unsplash-bookstore.jpg
1067
1600
Smith Publicity
https://www.smithpublicity.com/wp-content/uploads/2023/02/logo-new-1.webp
Smith Publicity
2018-11-16 11:58:35
2020-02-21 15:54:17
Book Signing Events and Bookstore Outreach Tips