How to Prepare for Book Trade Shows
Book Trade Show Preparation Tips for Authors
Book trade shows can provide helpful networking and book promotion opportunities for authors. But you need to take show attendance seriously and arrive well prepared to get the maximum benefit.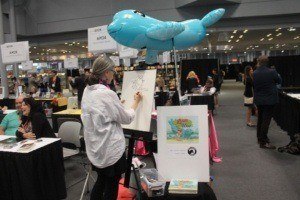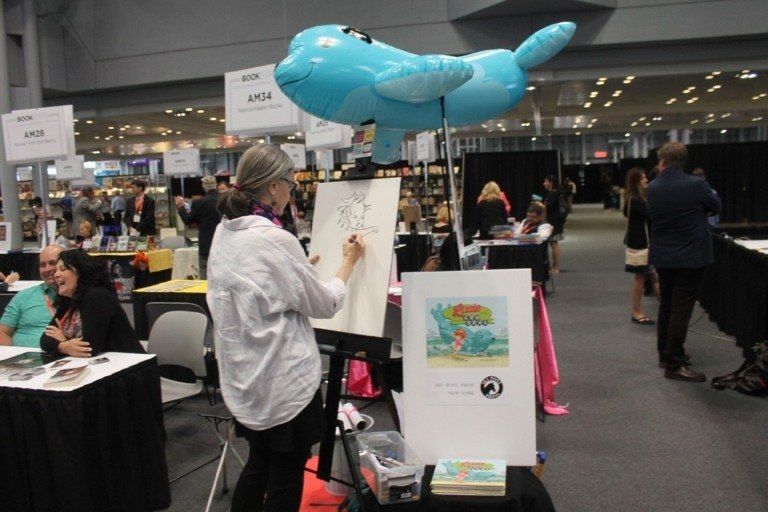 Just like any publicity opportunity, you'll want to use a book trade show to meet others in the industry and get across the key messages about your work. Whether it's the London Book Fair, Book Expo America, or a regional trade show, adequate preparation will ensure a smooth (and beneficial) event experience.
1) Establish Your Goals for Attending—Are you going to a trade show only to network? Exploring your book publishing options? Do you need an editor or cover designer? Researching distributors? Contemplating foreign rights options? Or are you more interested in the exciting giveaways? Being clear about your reasons for attending is essential. It will help you know what you need to bring and what you can leave at home. Ultimately, deciding on your goals ahead of time will help you navigate the show and maximize your visit.
2) Know What to Bring— What's the most important thing to bring when you attend a book fair? Business cards! Don't have any? Make them. There are plenty of online sites where you can design and print business cards for a low cost. You don't know where you'll meet someone – we've met prospects in line for the bathroom – and having business cards on hand will allow you to easily exchange information. If possible, bring copies of your book for people with whom you're interested in forging relationships (staple your card inside). Be selective when giving out books and make sure you make note of who receives a copy. It brings up another good point—make sure you bring a small notebook and pen unless you plan to take notes on your smartphone.
3) Review the List of Exhibitors Ahead of Time—Reading over the book trade show's list of exhibitors before you attend will not only give you the lay of the land but also will help you prioritize the exhibitors you want to see. Break your list down into groups of those you definitely want to see, those you want to try to see, and those who you will meet if time allows.
4) Master Your 'Elevator Pitch'— Even though you're not selling your book to each exhibitor at the show, knowing what makes you and your book unique from others in its genre – and quickly sharing the facts – is important. Trade fairs are crowded and exhibitors may not be able to devote a lot of time to your project. If you can walk up to a publisher or distributor and quickly convey the most important facts about you and your book, you'll give the exhibitor more time to provide his/her feedback.
5) Leave the Nice Shoes at Home and Wear Your Walking Shoes!—Although footwear and books don't go hand-in-hand, anyone who has attended a show will tell you to wear comfortable shoes. The days are long and you'll be on your feet the entire time, walking from booth to booth, standing in book-signing lines, food and bathroom lines, and cleaning up the freebie tables. Believe us, you'll want to maximize your time at each event and comfortable shoes will help you go the distance.
Because book trade shows can support marketing, sales, and many other facets of book promotion, attending one or more successfully can be an excellent idea. But you need to be organized and efficient about your time. Socializing and relationship building are surely a part of it, but don't let them distract you from the concrete things you need to accomplish. The best way to do it is to arrive at a plan and stick to it.
by Corinne Liccketto
https://www.smithpublicity.com/wp-content/uploads/2018/01/The-London-Book-Fair-2017-32617996934.jpg
720
1080
Smith Publicity
https://www.smithpublicity.com/wp-content/uploads/2023/02/logo-new-1.webp
Smith Publicity
2010-10-08 13:31:43
2021-11-23 15:34:13
How to Prepare for Book Trade Shows