---
The Smith Publicity team brought enormous enthusiasm and creativity to the project, and I am delighted with the results. They were a joy to work with. I only wish I had found them years ago.
Robert Mann, author of
Becoming Ronald Reagan: The Rise of a Conservative Icon
University of Nebraska Press
---
It's a bold statement to say our book publicists are the most effective in the industry. But we have a track record that proves it. At Smith, we strive to be among the best book publicity companies known for unmatched client service, uniqueness, and creativity.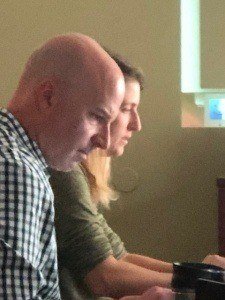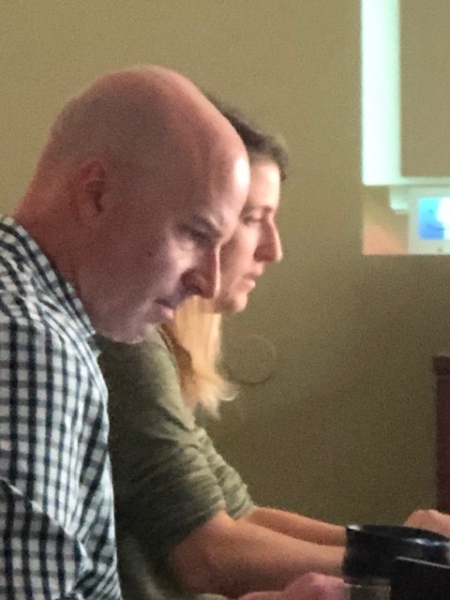 We have publicized more than 3,500 authors and books since 1997. From self-published first-time authors to New York Times bestsellers, we are one of the few "equal opportunity" book publicity firms. Few companies can match our one-of-a-kind campaigns – and every book publicist on our team is dedicated to your success.
A talented, energetic, and creative book publicist is essential to effectively publicizing any author and book. Our publicists are proactive, outgoing, intelligent, and incredibly hardworking. One of the founding principles of Smith Publicity is superior customer service. Book marketing – when it's done well — is the type of business that requires 100-percent effort each day. There are no downtimes or slow periods. Through ongoing training and consistent adaptation to new technology and trends, our Smith Publicity book publicists stay on the cutting-edge. We are media mavens, always monitoring and analyzing the news on virtually any topic.
Smith is a book publicity company with a team known throughout the industry for:
Unbridled creativity — In the hyper-competitive publishing and media landscape, it's imperative to create powerful and unique story angles as few others can; the type of pitches that make authors stand out from the crowd;
Passion— Publicists can't be great if they aren't passionate about their work; book publicity is not a "standardized" field in which you can go through a checklist of things to do; author publicity campaigns are ever-fluid, news cycles change, angles and pitches change, and no two book marketing campaigns are alike;
Outstanding communications skills— Book promoters must be compelling and persuasive writers who can concisely convey why a media contact should take interest in an author and book; in addition, when the media calls, clear, confident and engaging verbal communication is essential;
A love of books — one of the requirements of any Smith publicist is a genuine love of books; in a role that requires passion and excitement, a book publicist – as a committed advocate of their client – must love what they are promoting; to effectively pitch a book, you need to believe in and love it; and,
Positivity — from the CEO to the mailroom, every Smith Publicity employee is taught not only to have a positive attitude but also to exude positivity in every element of their work; a positive attitude -– as many authors have written about, can dramatically improve the odds of success.
We're the Best Book Publicity Company Thanks to Teamwork & Experience

When you hire Smith Publicity, you're hiring a team. From the Vice President of Publicity Services to Team Managers and the publicists, you'll have a well-rounded group all focused on your success. Ideas and strategies flow from everyone, and together it's a powerful combination that no single publicist could match. The art and science of our work are staying one step ahead – anticipating what may be seen as newsworthy and of interest at any given moment. Our pitches to media are based on this intuition, which has been honed by many years of collective experience. We're forthright and candid in initial conversations and only accept books we feel we have a strong opportunity to secure impactful media coverage.
Also, there are no rookies on the Smith Publicity book publicist staff. Every client is assigned an experienced publicist with proven abilities and a career distinguished by achievement. We only hire the best, and it is one of the reasons we have a reputation as one of the most effective book publicity firms in the industry. All of our campaigns are unique and customized to you and your book. Our fresh thinking and helpful insight guide you as we agree on campaign elements to be implemented for your book.
We Invite You to Experience the Smith Publicity Difference
We guarantee an above-and-beyond dedication to your success. Like so many of our clients have, you'll come to know your book publicist not only as a talented promotional specialist but also as a passionate advocate for you and your book. There is nothing better than retaining a book publicity firm, and then having the service it provides exceed your expectations. We want you to have that experience and will go out of our way to create a publicity campaign that generates enthusiastic media interest.
No matter what your reasons were for writing a book, let us help you make sure it is appropriately publicized and given every chance for success. There is no substitute for hiring experts to help you – and when you choose Smith, you're retaining the best. Want to read more about our top ratings as a book publicity company? Check out our testimonials to see what authors who are past clients have said about our publicists' skills and services.
Contact us today and let us get your book the attention and media coverage it deserves.