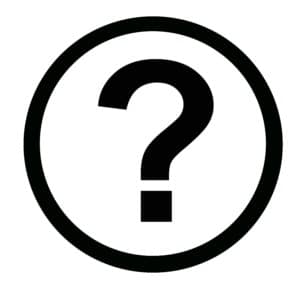 Earlier this week we asked our friends and fans via social media to send us their top book publicity question. We received many great questions about book publicity and our three favorites are featured below.
For more answers to commonly asked questions about our services, read our Frequently Asked Questions about Book Marketing.
Have your own burning question? Ask us anytime via Facebook, Google +, or Twitter!
How do you reach out to local and national television shows in order to get an interview on their show? – Debbi Donmoyer
When reaching out to the media, especially broadcast contacts, doing your research is essential. Take a look at the website for the show — is there a contact form? If yes, does it include what they don't want you to send them and provide information about specific producers? Remember that these programs set up their guidelines to help process a large number of pitches they receive each day. Ignoring their guidelines can put your pitch on the fast track to the trash bin. Also, keep an eye out for what they're looking for — talk shows and video-magazine programs often have running lists of what they're planning for upcoming episodes.
How can authors deal with negative press about their books? – Camilla Stein
One of the first things we tell our clients is that there is no guarantee with the media; you can pitch them the story you'd like them to write but at the end of the day they're going to go with what works for them. Take a look at why the press was negative and see if you can spin the story in a different direction. Did they disagree with the goal, message, or viewpoint of the book? If yes, then in future media outreach, play up the fact that it's controversial. Bad review? Try reaching out to reviewers who cover different genres (e.g., if the fiction book bloggers don't like your novel, try the romantics, the sci-fi crowd, or the mystery lovers where applicable). Think about starting a discussion with your negative press rather than ignoring it and feeling discouraged.
How do you measure the success of publicity? – Anonymous

Questions about measuring the success of book publicity campaigns are one of the most challenging questions we receive from authors because the answer is: it all depends. There are a lot of factors that can make a campaign successful, including the type of book, the length of the campaign, and the expectations of the author. Remember that the returns from hard work of pitching might not be immediately visible (especially in terms of sales). A good example of this recently occurred with one of our publicists: she was contacted by a reporter from the LA Times based on a pitch she had sent for a client seven months earlier! The client was tapped as an expert source for a story and received national media attention.
At the end of the day, if you had positive media feedback, connected with your audience, and had some fun along the way, then we'd count your book publicity campaign as a success.
https://www.smithpublicity.com/wp-content/uploads/Question_Mark_Icon-round-Question_mark.jpg
5000
5000
Smith Publicity
https://www.smithpublicity.com/wp-content/uploads/smith-publicity-logo-crop.jpg
Smith Publicity
2012-10-18 17:23:35
2020-01-12 10:12:36
You Asked, We Answer: Top 3 Book Publicity Questions