How Smith Promotes Books and Authors to the Media
Book PR from Smith Reaches the Media
Once you publish your book, the journey is not over. A strategic book marketing campaign is essential for both self-published and traditionally published authors. It's crucial to generate buzz and get copies into the hands of readers. There are thousands of titles published every week, so your book must stand out from the others to succeed.
Book PR campaigns from Smith Publicity are about connecting with the media first and foremost. Media coverage helps you as an author gain more exposure on a local, national, or even international scale. It establishes you as a leader within your genre, industry, or profession. To get media coverage, we position your book uniquely and excitingly. Rather than merely promoting your book, there need to be expertly crafted pitches that catch the attention of journalists and set your book apart from others.
Our Smith Publicity book marketing experts have helped thousands of self-published and traditionally published authors from around the world and across all genres get meaningful media exposure. It includes radio and TV interviews, newspaper and magazine articles and reviews, and online coverage. We have the experience, expertise, and resources to take any appropriate book to the next level.
To give you an idea of how we have helped other authors achieve success through our innovative book publicity and marketing campaigns, take a look at these book PR case studies:
Dr. Susan Biali, Live a Life You Love: 7 Steps to a Healthier, Happier, More Passionate You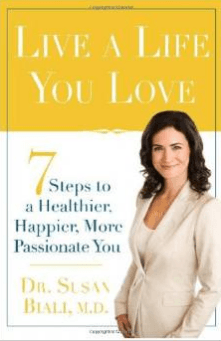 Live a Life You Love: 7 Steps to a Healthier, Happier, More Passionate You discusses a wide array of topics about personal wellness, including understanding your body language and food and managing relationships and stress. Dr. Biali combines these topics into an exclusive 7-step program for improving your life. To promote her book, we leveraged her exceptional credentials and experience. Our Smith PR team planned a media outreach strategy designed to enhance her profile and reputation as a leader in the personal wellness industry. Due to the nature of her book, we pitched "How To" articles and ideas for broadcast shows.
Typically, media outlets respond well to pitches that include lists and numbered tips because they provide ready-made topics and stories. It worked perfectly for Dr. Biali. She was featured in a variety of big-name news outlets, including Fox TV's Fox and Friends and The Toronto Globe and Mail. She was also featured in more than 25 local and national radio and television interviews.
Maureen Dutton, Silent Night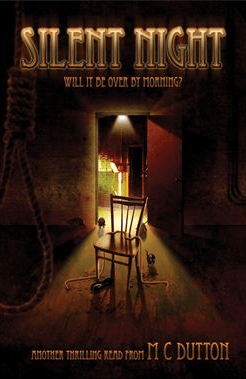 The heart-wrenching thriller Silent Night was Maureen Dutton's second self-published book. The story contains themes of duplicity, murder, and revenge and shows how quickly greed can cause a life to spiral out of control. With the plethora of novels in the market, fiction can be challenging to promote. Many book publicity firms won't accept novelists as clients.
Smith Publicity, on the other hand, has experienced much success in promoting novels. We have perfected fiction book promotion techniques, which is essentially getting real publicity for make-believe books. Our book PR experts do it by tying pitches to real-life experiences and using out-of-the-box media outreach strategies. Smith's campaign for Silent Night positioned it in unique ways – setting it apart from other thrillers. Our efforts proved successful, as she received media interest from many major outlets, including UPBEAT Entertainment News Syndicate, NPR, Southern California Public Radio, SellingBooks.com, and American Chronicle.
Nic Read, Selling to the C-Suite (McGraw-Hill)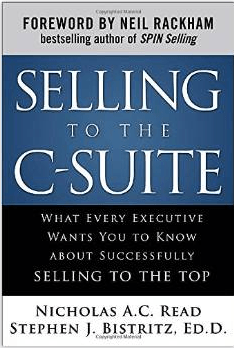 Selling to the C-Suite explores how executives become involved in the corporate buying cycle and how they can become trusted advisors at that level. While Nic wanted book sales, he also wanted what many business writers want – author branding that positions them as experts in their fields. Specifically, Nic wanted media coverage to boost the marketing of his consulting services and to enhance his profile as a public speaker.
Our book and author media relations efforts focused on national business outlets and vertical trade publications. We pitched bylined articles written by Nic, which resulted in excellent print exposure. We also utilized his media skills and placed him on national business TV shows. He was featured in many large media outlets, including Forbes, CNBC, MSNBC, USA Today, The Small Business Advocate, Selling Power, Leadership Excellence, Investor's Business Daily, and UK Business News. He was also on the cover of Brilliant Results.
Want to achieve similar success? Contact Smith Publicity today to create your customized book marketing plan.
https://www.smithpublicity.com/wp-content/uploads/2023/02/logo-new-1.webp
0
0
Smith Publicity
https://www.smithpublicity.com/wp-content/uploads/2023/02/logo-new-1.webp
Smith Publicity
2015-04-08 16:27:07
2020-08-10 19:51:12
How Smith Promotes Books and Authors to the Media