It's TV Time! Prepping For a National TV Interview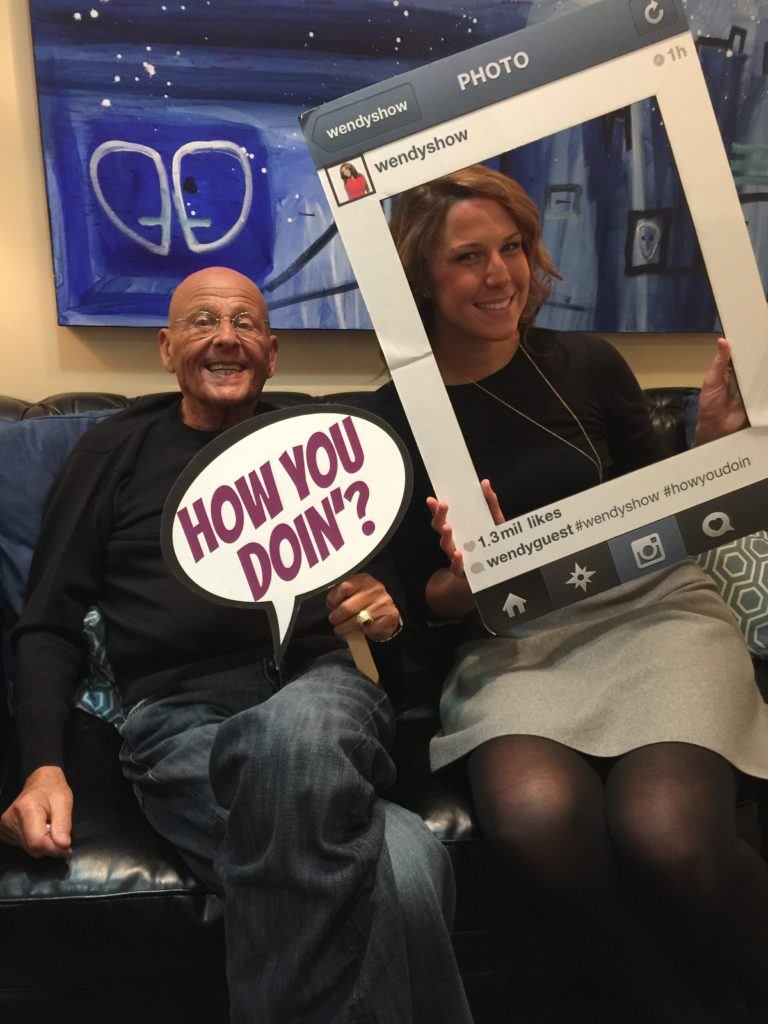 by Marissa Eigenbrood, Director of Operations and Business Development Associate
Whether it's Ellen, Dr. Oz, Today or GMA, most authors dream of having their moment on the small screen. National television interviews can be a wonderful book publicity opportunity to build awareness for an author or expert. I recently had the opportunity to accompany a client to an appearance on The Wendy Williams Show in NYC and, from the Green Room to the live interview, it was a blast! But what most individuals don't know is that those few minutes on TV take months of planning behind the scenes.
In the Months Leading Up to Interview Day…
After the details of an interview have been coordinated — date/time, location, whether or not there will be a giveaway, etc. — the process of settling on the talking points for the interview comes next. Although an author (and their publicist) may have certain topics in mind, the segment producers will also want to guide the interview in a direction that will appeal to their audience. While it's important for an author to stay true to their messaging, being open and flexible to going beyond those points can open the door to other possible opportunities. This holds true with any form of publicity; be yourself but welcome the possibilities you may not have initially thought of.
About One Week Before…
As the interview approaches, a producer will reach out to coordinate a pre-interview. This conversation will go beyond just the talking points and will act as a kind of "mock interview" to ensure you and the host will be on the same page come show time.
Two to Three Days Before…
The nerves are likely building and one way to calm them is to be as prepared as possible. Ensure you're physically feeling your best — getting a hair cut, making a visit to the nail salon, buy a new outfit. Have a few brand new copies of your book on hand to bring for display during the interview. Practice your segment, maybe even run through a few alternative answers incase the host goes off course (yes, it happens!).
Day Of…
It's the big day! As you get yourself ready, review any notes sent by the producer or your publicist regarding arrival and parking. Double check to see if any makeup or other touch-up services are available at the studio. If not, you may want to bring a few items with you as you could be sitting backstage for an hour or more. Once you arrive and settle into the Green Room, take a deep breath and reflect. This opportunity is well deserved and will be over in a flash — bask in the moment! And, you never know, this could be the first of more to come!
https://www.smithpublicity.com/wp-content/uploads/2023/02/logo-new-1.webp
0
0
Smith Publicity
https://www.smithpublicity.com/wp-content/uploads/2023/02/logo-new-1.webp
Smith Publicity
2017-06-05 09:45:40
2019-08-13 15:20:26
It's TV Time! Prepping For a National TV Interview