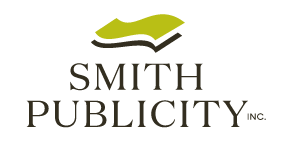 Smith Publicity's mission in supporting small and mid-sized press clients is to introduce them as a new publisher brand, or enhance visibility to their existing brand. We also equip publishers with the knowledge, tools, and resources to execute standard mid-level marketing and publicity activities for their authors and books.
For further insight to how Smith Publicity partners with publishers, download our marketing capabilities deck.
As an official partner to the Ignite program, we look forward to providing services including:
Consulting
Strategic marketing guidance supporting publishers with a variety of initiatives including support to increase the visibility of the press itself to exploring relevant services and programs to bring more attention to their catalogs and authors through festival and tradeshow outreach, book award submissions, advertising tactics, press announcements, and more.
Author Education and Planning
Work closely with publishers to help educate authors to set expectations and guide them throughout a campaign to maximize participation and results. We strive to give publishers back their time by managing authors personalities and readying their authors for the publication process and book launch window.
Comprehensive Publicity Services
We create press material, research media lists, pitch media, mail out review copies, coordinate trade submissions, perform follow up outreach, coordinate media opportunities, promote catalogs and breakout titles, and share coverage links. We work with publishers to tailor custom plans and timelines for breakout title and catalogue campaigns.
Smith Publicity will extend a publisher discount to all Ignite publishers. Fees for marketing consultation and active promotion will be based on $3,700/month. For each uniquely structured publisher campaign, clients should expect to spend a minimum of $7,000+.
Contact: vasb@FzvguChoyvpvgl.pbz