Author/experts available for interviews, expert commentary and articles. Contact Mike Onorato at mike.onorato@smithpublicity.com to schedule.
Branding is Sex: Get Your Customers Laid and Sell the Hell out of Anything
Deb Gabor. Non-fiction. If you hate making money and the feeling of a mind-blowing, toe curling orgasm—stay far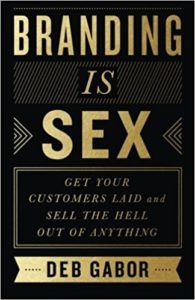 away from this book. In Branding is Sex, brand dominatrix Deb Gabor explains how proper brand positioning gets your customers in the mood. In just seven short and sweet chapters, Deb covers these juicy topics and more: how the most successful brands in the world get their customers laid, how to never fail The Bullshit Test, who your brand should hop in the sack with (and it's not who you think), don't rot in the brand graveyard like Blackberry, Oldsmobile, Circuit City, Compaq, Blockbuster Video, and Pets.com. Get your sexy back and move from being "just friends" with your customers to being long-term "friends with benefits." Branding is Sex provides you with a concrete foundation and a basic how-to plan for building or re-igniting your brand without needing a PhD.
-------
Lead Your Tribe, Love Your Work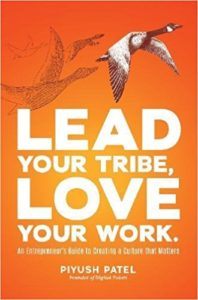 Piyush Patel. Non-fiction. In Lead Your Tribe, Love Your Work, Piyush Patel offers an insider's perspective on how to unify your team around a common purpose by uncovering your core values and transforming your culture. With over 20 years of entrepreneurial experience, Piyush has discovered that--while leaders can provide opportunities--real culture comes from the heart. Using real-life examples and practical takeaways, Lead Your Tribe, Love Your Work is the ultimate guide to creating a tribe to lead and a workplace you love. Piyush challenges readers to rethink their current paths, unveiling the business-owner wake-up call: how to tell when your company culture is failing and what to do to fix itAs a business owner or leader, this book will challenge you to take control of your culture and create a thriving company that's built for longevity.
------
The Participation Game: How The Best Brands Make the Best Friends
Norty Cohen. Non-fiction. Today's consumers are in charge of the ads they see – and the brands they choose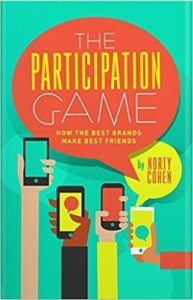 to let into their world. Their friends are generating hundreds of interesting and compelling posts a day and commanding their attention. For marketers who assume they can join the conversation, the question is not just how to get some of this attention. It's how to give it. Even though the game has changed, many brands still play by the old rules – assuming that consumers want to welcome their messaging. Yet other brands easily build authentic connectivity and lead consumers through the purchase funnel to loyalty. In this entertaining and informative journey, consumer responses match up to case studies, key findings and interviews with top brands. The Participation Game reveals a new approach – asserting that brand participation is the X factor to building loyalty.
-----
Minerals: The Forgotten Nutrient: Your Secret Weapon for Getting and Staying Healthy
Joyce Stephenson-Laws, JD
Minerals are, in many ways, the unheralded and often forgotten heroes of keeping our bodies functioning at their best. While the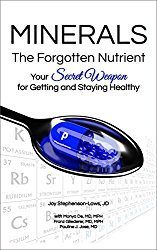 nutrients carbohydrates, proteins and fat may be better well known, minerals are equally vital for helping us get and stay healthy.
They play a key role in combatting disease, helping your body heal, managing ongoing chronic health problems such as high blood pressure, minimizing the impact of such common maladies as headaches and PMS, helping children grow up strong, enhancing mental performance at all ages, and fatigue. They truly are your secret weapon for getting and staying your healthiest.
In this easy-to-read and easy-to-use guide, pH Lab's team of recognized medical doctors and specialists tell you about the role minerals play with common health issues along with detailed information about individual minerals. You'll also learn more about the relationship between minerals and prescription medicines, why you need more than routine blood tests to see what minerals your body may need, and where you can get these tests.
-----
Work It! Get In, Get Noticed, Get Promoted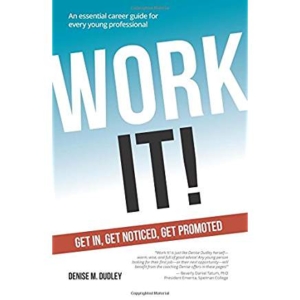 Denise M. Dudley. Non-fiction. Work It! seeks to help young professionals everywhere take charge of their careers, and find meaningful employment in their ideal line of work. This compelling and must-read new book shows you how to overcome obstacles that may be holding you back from success and fulfillment, maintain positivity and passion in everyday life, find (and keep) a meaningful, satisfying job, seek growth within an organization, discover new, challenging opportunities, fit in at work and become a respected member of the team, practice assertiveness in all aspects of communication, get noticed for promotion, move up the ladder into management positions, gracefully move on if a position isn't working out the way you had hoped, have a fun and fulfilling life along the way. In a nutshell, Work It! is a must-read for anyone looking to achieve career success.
-----
The Pop Up Paradigm: How BrandsBuild Human Connections in a Digital Age
Melissa Gonzalez. Non-fiction. In a world where the relationship between brands and consumers is becoming more and more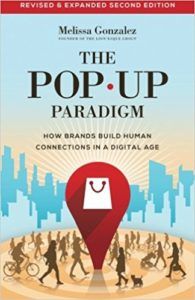 transactional, how can businesses build real, human connections with their customers? Melissa Gonzalez, the retail strategist responsible for dozens of successful pop-ups from companies like Marc Jacobs, Ariana Rockefeller and J.Hilburn, has the answer. In her groundbreaking new book, she explains how companies can use temporary retail to generate customer loyalty, understand new markets, test innovative concepts, and much more. Whether you're a business with an online presence considering a move into physical retail, or an established retail brand looking to create some buzz, The Pop-Up Paradigm will teach you the 7 most important ways that your brand can benefit from a pop-up and more. It is the definitive guide to the important new role that pop-ups are playing in retail, and the perfect companion when deciding whether or not they make sense for your business.