During the holiday season of 2011, retailers witnessed a spike in the purchases of e-readers and tablets, such as the Kindle, iPad, and Nook. Since then approximately one fifth (21%) of adults in the US have admitted to reading at least one e-book in the past year, a significant increase over last year's 17%. Obviously, the movement from print to digital media is just warming up!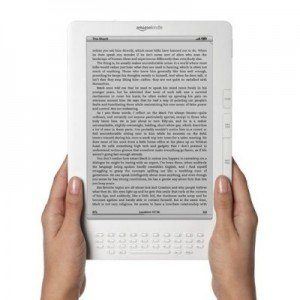 America is leading the way in popularizing e-books, with 43% of the population preferring to read their content digitally rather than through traditional print. Studies have shown that people who choose to read e-books become more avid readers as opposed to those who remain with traditional print media, using their e-readers for pleasure, research, news, and more.
Furthermore, people who read e-books are more likely to purchase their books rather than borrow them; The average e-book reader has purchased about 24 books over the course of a year compared to the an average of 15 books per year purchased by those who read strictly print.
Nearly a third (30%) of people who read e-books admit to reading more than they have in the past, compared to relatively unchanged numbers of those who read strictly print. Earlier this year we witnessed streaming videos match and overtake movie rentals and the e-book market is growing at almost the same rate. Although print is still king, the e-books are growing fast and are trending toward equaling the print market by 2015.
The technology behind e-books is advancing as quickly as sales, which is to say both are skyrocketing. In January 2012, NBC announced its newest division, NBC Publishing, which introduced e-books containing video formatting. These e-books incorporate videos into other genres that can be enhanced with documentary footage, such as science, biography, history.
The common thread here is that our society is increasingly fascinated with digital media and the ease in which it accessed. People are busy with hectic lives and an overwhelming need to stay on top of things, not to mention a larger stream of information that ever before E-content, from journal articles to celebrity gossip, classic literature to beach reading, makes handling everyday information easier.
E-book popularity will continue to grow and as the market grows so will the need for people to distinguish their work so that others may see it. Writers and self-publishers are beginning to turn to the e-book as a way to get their stories and ideas out into the world, while avoiding the obstacles presented by traditional publishing.
https://www.smithpublicity.com/wp-content/uploads/smith-publicity-logo-crop.jpg
0
0
Smith Publicity
https://www.smithpublicity.com/wp-content/uploads/smith-publicity-logo-crop.jpg
Smith Publicity
2012-06-18 15:10:42
2018-12-04 10:04:23
Sync Your Teeth Into a Good Book: The Facts Behind the Rise of E-Books