Book Marketing Can Thrive During Holiday Time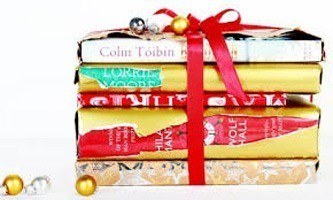 True or False:
Book marketing cannot take place between Thanksgiving and Christmas.
Media are less responsive to publicity pitches around the holidays, and many are on vacation.
It's best not to have your author publicist work during December; there aren't excellent opportunities.
At Smith Publicity, we could answer a resounding "false" to all of the above. In the world of author promotion and book marketing, the impact of holiday time on the media's availability is often blown out of proportion.
The fact is, promotional opportunities do not cease between Thanksgiving and Christmas. Newspapers and online media still have space to fill. Magazines, newsletters, and special-interest blogs all still write about whatever interest area they cover. Shows on radio and TV still interview authors about a wide variety of topics that are not related to the holidays. Breaking news still breaks – and stories that you, as an author/expert, can comment on, will always be happening.
Promoting Books During the Holiday Period Works
We often remind authors that perceived holiday downtime could be the prime time for book publicity, ebook marketing, and social media initiatives. Here are some tips:
Ramp up your book promotion to take advantage of the fact that so many authors think the holidays are a terrible time for marketing. It's common sense, and in such a competitive industry such as publishing, you want to leverage anything you can to stand out from the many, many books out there. You have less competition and fewer authors vying for media attention, so promote actively during December.
Offer producers at news features and general interest outlets a fresh alternative to holiday pitches. Let's face it, most of us become fatigued by incessant holiday-oriented programming on news feature TV and radio shows. Offer media something fresh and different to offset the over-saturation of holiday pitches.
Give the gift of your book as a marketing tactic. In the spirit of the holidays, when you reach out to radio and TV producers, announce that you'll give away a set number of copies of your book to callers or audience members. It can work surprisingly well.
Start on book promotion for the new year early. Don't wait until after January 1 to pitch a New Year's resolution angle related to your book. You'll be too late for many outlets, or you'll be pitching when everyone else is pitching. Producers and editors line up their guests and stories weeks in advance.
The bottom line: Publicize your book during the holidays and give yourself the gift of quality book marketing time.
https://www.smithpublicity.com/wp-content/uploads/index-8-1.jpg
200
333
Smith Publicity
https://www.smithpublicity.com/wp-content/uploads/2023/02/logo-new-1.webp
Smith Publicity
2017-12-04 11:55:29
2020-08-14 07:31:19
Book Marketing Can Thrive During Holiday Time