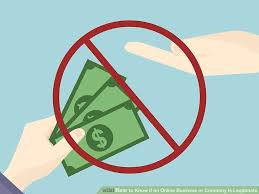 4 Warning Signs of Bad Self-Publishers or Book Marketers
Protect Against Bad Self-Publishers and Book Marketers
Authors need to do their homework before signing on with a self-publisher or book marketing firm. It's always wise to take your time — and if something sounds too good to be true, it is!
Today's reality is that new self-publishers turn up quite often as the indie book publishing revolution roars on. Similarly, start-up book marketing firms, sole-operator book publicists, and a wide array of new book promotion services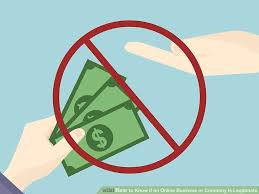 regularly appear on the scene. To be sure, there are quite a few new self-publishers and publicists that are good. But like any industry, some are not. While they may appear okay initially, if you look closely, questions will emerge about their legitimacy or quality.
If you're in the marketing for self-publishing or book publicity services, our pros at Smith Publicity have put together a list of what to look for before you sign up. If a company you're considering exhibits any of these warning signs, we recommend you proceed with caution and seek a significant amount of information before you make your decision. The same advice holds no matter whether or not you are an author trying to self-publish your book or find publicity services to promote it.
4 Crucial Things to Look for in Self-Publishers and Book Marketers
Where are the people? A lack of names and photos of staff often is one of the most significant warning signs. It doesn't make sense in a very personal service like book marketing to have no names or pictures of staff anywhere on a website. If you're engaging a service, you want to know there are real people at the company. There is no reason for a publisher or publicist/agency to not provide staff members' names and photos. If they don't, think twice about hiring them.
A Lack of testimonials. At Smith Publicity, we proudly post over 1,000 testimonials from clients. Happy authors who offer public praise are golden to us. Self-publishers should showcase testimonials from satisfied authors. Take a look at testimonials for our friends at BookBaby. They offer a link to over 1,000 reviews and testimonials. A publicist should showcase testimonials as well. If it's a new operation, you can't expect many, but any publicist or agency should have at least some.
No one answers the phone. Self-publishing and publicity are intensive service industries, and as such, you should be able to call and reach someone on the phone. Of course, all businesses may have lines tied up at any given time, and calls go to voicemail. Also, you should keep time zone differences in mind as well. But if you repeatedly call during regular business hours and no one ever answers the phone live, or you aren't allowed to reach a real person and are directed to leave messages, there may be a problem.
You get the hard sell. Just as in any industry, if you contact a vendor and they are overly pushy, walk away. Publicity is a consultative business, and in self-publishing, authors should have many questions. If you feel rushed, uncomfortable, or your sixth sense tells you something is amiss, move on.
The good news is there are many reputable self-publishers and book marketing firms in today's marketplace. They're easy to locate if you do your research, check for testimonials, and keep an eye out for the four crucial considerations mentioned above. When you, as an author, connect with the right partners, your book will have a higher chance of success. There is doubt the competition today is more fierce than ever before. It's why it's vital to work with the best people in the publishing industry.
https://www.smithpublicity.com/wp-content/uploads/images-2.jpg
194
259
Smith Publicity
https://www.smithpublicity.com/wp-content/uploads/smith-publicity-logo-crop.jpg
Smith Publicity
2018-09-12 11:05:52
2021-05-26 04:29:46
4 Warning Signs of Bad Self-Publishers or Book Marketers