New self-publishers have been popping up quite a bit in the last few years as the indie book publishingrevolution roars on. Similarly, there are new book marketing firms, sole-operator book publicistsand a wide array of new book publicity services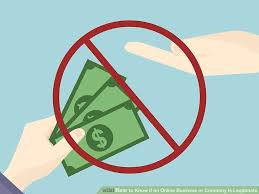 regularly appearing on the publishing scene. To be sure, there are many, many good publishers and book publicists. But like any industry, there are also some that while they may look OK, if you examine closely enough, questions start emerging about their legitimacy or the quality of their work.
Here are four warning signs to look for on the websites of book publishers or book publicist and book marketing agencies. If a company has these signs, it doesn't absolutely mean they are not a good operation, the signs simply mean you need to do more due diligence and checking.
Where are the people?A lack of names and photos of staff, in my opinion, is one of the biggest warning signs. It doesn't make sense that in a very personal service like book marketing, for example, to have no names or pictures of staff anywhere on the website. If you're engaging a service, you want to know there are "real" people at the company. There is no reason for a publisher or publicist/agency to not provide staff members names and photos. If they don't, there might be something fishy about them.
Lack of testimonials.At Smith Publicity, we proudly post over 1,000 testimonials from clients. Happy authors who offer public praise are golden to us. Self-publishers should showcase testimonials from satisfied authors. Take a look at testimonials for our friends at BookBaby. They offer a link to over 1,000 reviews and testimonials. A publicist should showcase testimonials as well. If it's a new operation, you can't expect many, but any publicist or agency should have at least some.
No one answers the phone.Self-publishingand publicity are intensive service industries and as such, you should be able to call and actually get someone on the phone. Of course, all businesses may have lines tied up at any given time and calls go to voicemail, and you should keep time zone differences in mind as well. But if you call repeatedly during regular business hours and either you can't get a real person on the line, or you aren't given the opportunity to reach a real person and are directed to leave messages, there may be a problem.
You get the hard sell.Just as in any industry, if you contact a vendor and they are overly pushy, walk away. Publicity is a very consultative business, and in self-publishing, authors should have many questions. If you feel rushed, uncomfortable or your "sixth sense" tells you something, move on!
https://www.smithpublicity.com/wp-content/uploads/smith-publicity-logo-crop.jpg
0
0
Smith Publicity
https://www.smithpublicity.com/wp-content/uploads/smith-publicity-logo-crop.jpg
Smith Publicity
2018-09-12 11:05:52
2019-10-14 11:25:38
4 Warning Signs That a Self-Publisher or Book Marketing Agency May Not Be Legitimate