So You Want to Write A Book? 4 Tips for Creating a Marketable Manuscript
Advice for Your Writing and Publishing Journey
by Brian Cliffen, Senior Digital Marketing Specialist, FriesenPress
Do you have a book within you that's just waiting to get out? Whether you're just starting to dip your pen in ink or are dotting the final i's on your completed manuscript, every author's path toward publishing is unique. Some will find the words pour out of them, fully formed on the page. For the rest of us mortals, we can use all the help we can get.
As a publishing services provider with over 11 years of experience, we've helped guide thousands of writers along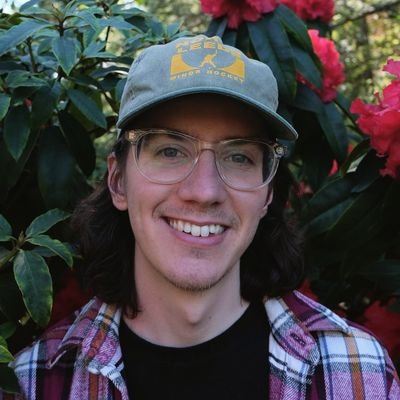 their writing and publishing journeys. Here are 4 of our top tips for not only getting your first draft finished but creating a marketable manuscript that you'll be proud to sign for your readers after it's been published.
Harness the focusing power of a book proposal
Great books start with a great book proposal. If you've ever wondered why so many authors seeking a publishing deal agonize over creating the perfect proposal, it's because traditional publishers won't give them the time of day without one.
What makes book proposals so powerful? They get you thinking about your target audience before you write—what's in it for your readers? How are you going to find them? How are you going to make them want your book?
You don't need to have all the answers if you're starting to write, nor do you need to worry over the questions. But the earlier you begin to consider your book's building blocks and your marketing strategy, the better off you'll be down the road. A thorough book proposal functions as a summary of your book's most marketable features — something you'll want to share with a book publicist like Smith if and when you decide to enlist their services.
Outline the path ahead
A book outline is the book proposal's cousin. An outline is a way to organize your ideas and develop them into a clear roadmap, from the opening of your book through to its end. Depending on your creative inclinations, your outline could be incredibly simple or Swiss-watch complicated. In either instance, an outline will make it easier to wrangle your thoughts to write your book.
Some writers might say they don't feel they need an outline, that it restricts the creative possibilities, but everyone has somewhere they're headed and steps they want to take to get there. Readjust as you go, if that suits you. Whether you write it down or not, you will have a plan in your mind. To have it on paper is just a productive way to focus your efforts — it's still mutable.
A good outline will function as the framework for your book with a main premise, protagonist, characters, setting, plot points, pivotal scenes, and/or anything that serves to keep your writing on track. It can also be a great way to stimulate brainstorming by breaking things down and leading you to latch onto that little thing that inspires you to write madly about a character, setting, or concept.
Identify your writing support team
The trope of the solitary writer holed up in a cabin, bashing away at their typewriter, is a well-worn cliché for a reason. But the truth is: behind every great book is a great team — and we're not just talking editors, illustrators, and book designers here. Those specialized professionals certainly play an integral role in bringing a book to market, but there are many people you can (and should) turn to during the writing process.
Writers at the beginning stages of drafting a book may benefit from connecting with a writing buddy. A writing buddy is a peer, often with a similar level of experience as yourself, who is also working on a writing project. The benefits of keeping in touch with a writing buddy are myriad. They're someone you can talk to about all things writing. In doing so, you may learn new approaches you hadn't considered, encouragement and accountability to keep going, and advice to overcome obstacles that had you stumped.
Over time, a writing buddy can evolve into a critique partner (or CP) who will read over your content to provide constructive feedback. Most writers will want their CP to be a writer in their genre (or at least someone well-read in your genre). These exchanges are usually done based on a trade, either chapter by chapter or book for book. The goal of this process is to improve the book's content rather than the mechanics of the writing.
Last but certainly not least, a beta reader is someone (possibly a writer or a voracious reader) who reviews your manuscript (in part or whole) to provide you feedback. Beta readers are usually approaching the text from a more holistic and less mechanical level. Generally speaking, you want your book to be interesting and enjoyable to read. That's why you want your beta reader to be as close to your target audience as possible — they'll be able to provide notes on what they loved about your book and areas that need more attention.
Ask yourself: who do I know that could be my writing buddy, critique partner, or beta readers?
Know when it's time to move forward
When working on a project as intensely personal as writing a book, it can be very tough to know when to shift from writing and into publishing mode. Even if your book isn't autobiographical, it's still generated by you, and the temptation to exist in the safe in-between space of endless revisions is all too real — especially when it means no one else reads something you deem to be not ready.
Many writers assume that their manuscript must be absolutely perfect before they can move ahead with publishing it. But in fact, your job as a writer is not to make the perfect manuscript. Your job is to make the best manuscript that you can on your own. Once you have your best manuscript, it's time to work with professionals who will help bring your writing to its fullest potential before publication. As Oscar Wilde told his editors, "I'll leave you to tidy up the woulds and shoulds, wills and shalls, thats and whichs, etc." (Although editors can do much, much more than correct spelling and grammar… but that's another topic altogether.)
"This is the best I can do" isn't cause for despair; it's something to celebrate! When the epic writing journey is complete, you can begin to determine which publishing path is right for you and your book.
Brian Cliffen is a Senior Digital Marketing Specialist at FriesenPress, North America's premier publishing services provider. Since 2009, FriesenPress has helped thousands of authors self-publish their books with professional support. From editing and book design to distribution and promotion, we help writers self-publish and succeed. Contact us at 1-800-792-5092 or

download our free Author's Guide

to learn more!
https://www.smithpublicity.com/wp-content/uploads/2020/12/brian-headshot2.jpg
400
400
Smith Publicity
https://www.smithpublicity.com/wp-content/uploads/smith-publicity-logo-crop.jpg
Smith Publicity
2020-12-18 10:21:45
2021-09-11 14:38:27
So You Want to Write A Book? 4 Tips for Creating a Marketable Manuscript