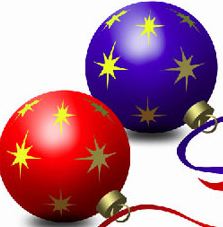 If you plan on finishing a book over the upcoming holidays, you should also spend some time considering book marketing.
By incorporating a solid book-marketing program, your book has a chance at success in the highly competitive bookselling industry. Whether you want to self-publish or pursue traditional publishing, a well-planned book marketing campaign is essential.
Many writers question their ability to market their books, and consider it much harder than the actual writing. If you're like most of the writers we work with, you may find considerable comfort in letting a team of expert book marketing professionals handle the marketing end of book writing. Authors of all types with books in all genres choose Smith Publicity for their book marketing programs.
Since 1997, our expert publicists have been getting authors and their books noticed. We know how to work with media to secure television, radio, magazine, newspaper, and online coverage. We even provide author media training, which lets you get comfortable with interview settings in front of a camera.
If you're deep in the middle of a book project, now's the time to begin planning your book marketing campaign so you're ready to roll as soon as you finish editing. Campaigns take time to create and typically involve multiple book marketing strategies.
Smith Publicity can develop a unique, strategic campaign involving proven book publicity strategies and implemented with expert execution. In addition to creating a program for getting you media exposure, we also offer national and international book trade show exposure through our affiliation Combined Book Exhibit.
With this service, your book is displayed at influential trade shows that are attended by the people you want to see your book such as agents, publishers, book buyers, booksellers, media, and anyone involved in the publishing industry. Our CBE program includes shows such as The London Book Fair "New Title Showcase," small state library shows and all manner of shows in between.
This is just one of the many ways we help our authors and their books to become successful. Want to know more? You can call us at (856) 489-8654, or you can contact us through our website.
Dan Smith is the owner and founder of Smith Publicity, a Cherry Hill, N.J.-based agency specializing in book marketing and author publicity. Since 1997, the firm has grown to include offices in New York, Los Angeles, Toronto and London. You can learn more about Smith Publicity on its official website, SmithPublicity.com.
https://www.smithpublicity.com/wp-content/uploads/smith-publicity-logo-crop.jpg
0
0
Smith Publicity
https://www.smithpublicity.com/wp-content/uploads/smith-publicity-logo-crop.jpg
Smith Publicity
2012-11-08 11:36:17
2018-12-04 10:04:38
Finishing That Book Over the Holidays? Time to Think About Book Marketing