E-Book Marketing with Book Reviews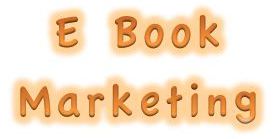 Fact: You're going to have to create a buzz for your e-book in order to start generating book sales. The wild success stories of e-book marketing and huge sales all started with word-of-mouth. In a multi-layered e-book marketing approach to generate word-of-mouth awareness and book sales, you can incorporate social media marketing, traditional publicity, newsletters, direct email and online and offline radio and television interviews into your e-book marketing campaign.
Another tool you don't want to overlook book reviews.
Get More Out of E-book Marketing With Book Reviews
Self-published books are starting to be reviewed by outlets such as the New York Times. As reported in a the "New York Times Reviews Self-Published Book" article, "Reviewers depend on publishers acting as winnowers, sorting out the wheat from the chaff, and at least attempting to make sure that they are sent books they are actually interested in."
The same way that book reviewers depend on other parties to weed through books for them, only sending them the best books, book buyers depend on book reviewers to alert them to top quality books. In fact, book reviews are an effective e-book marketing tool because some book buyers wait to read reviews on new books before they purchase. Get several positive book reviews and you can include information from the reviews in press releases you send to the media. You can also augment your ebook marketing by posting positive book reviews on your website, official social media pages and book blogs.
But, that's not all. Because book reviews may be published in newspapers and magazines, and you can get your book review printed in outlets that have a national or international distribution. Considering the fact that many newspapers and magazines are online, you can double your media exposure, getting even more mileage out of your e-book marketing efforts. Secure one or more video book reviews, and you could also find your books reviewed on popular video platforms like YouTube, Vimeo and UStream.
To spark sales, you should also take other e-book marketing steps. For example, mention recent book reviews you received during online and offline radio and television interviews you conduct. You can also write about positive book reviews you received in blog posts and e-book marketing articles you write and publish on guest blogs.
https://www.smithpublicity.com/wp-content/uploads/smith-publicity-logo-crop.jpg
0
0
Smith Publicity
https://www.smithpublicity.com/wp-content/uploads/smith-publicity-logo-crop.jpg
Smith Publicity
2012-12-13 07:24:26
2021-10-11 10:20:06
E-Book Marketing with Book Reviews