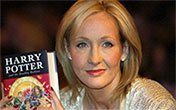 Novice authors can learn from some of the world's most successful authors who utilized both conventional and unconventional approaches on their road to getting published.
You don't have to be unconventional to be a writer, but it seems to help. For 24 of the most famous and successful authors, conventionality would have only been an impediment on the road to getting published. What unpublished authors can learn from them is that although they each took different and somewhat bizarre roads to getting published, perseverance and hard work were the keys to their eventual success.
If we could distill their lessons into a single paragraph they might collectively tell us that writing is more marathon than sprint, so invest in some good shoes and something to read along the way. Oh, and by the way, get a job and try not to be a bum. While seemingly flippant, this is actually practical advice. Keeping your day job, or getting one, is paramount to survival for authors on the road to getting published. For instance, James Patterson, author of the Alex Cross series and more than 90 other books that have sold a combined 270 million copies, worked in advertising for 20 years before retiring to write full time. This was after his first published novel sold 10,000 copies. While many authors would see that as a triumph, it doesn't provide enough income to quit your day job. The takeaway: Keep your "real" job until you're ready because it could be awhile. Many of the best authors are well read, and that doesn't always mean the classics. Dan Brown, author of The DaVinci Code and five other books that have sold a combined 200 million copies, utilized tips from Albert Zuckerman's book, How to Write a Blockbuster Novel in shaping his approach to writing and getting published. Most publishing industry professionals recommend getting a literary agent as a means to getting published. Keep in mind that the majority of literary agents don't practice voodoo or dabble in the dark arts, so there are no guarantees. As the author, you are your brand, so keep writing no matter what and don't be afraid to go the extra mile in promoting yourself and your books. That's right, plural as in more than one. The only thing as rare as a wildly rich and successful writer is one that does it with a single book. Danielle Steele, who works on multiple books simultaneously, wrote five books before getting published. A good literary agent can help you refine your work before sending it off to publishers. Their success and reputation as literary agents is predicated on never submitting subpar work, so if they tell you it needs more focus, remember that writing is the art of rewriting and refinement. Professionals and family members that believe in you don't just grow on trees. However, some do marry into the right family tree, so there is something to be said for that. R. L. Stine, who has so far published some 430 books, didn't get his first published novel until his wife started her own publishing company. The takeaway for authors here is that Stine's wife had the right instincts and approach to see that he went on to write the popular Goosebumps series. On the other hand, maybe she just felt that since he was family, she had to give him a shot!
Rejection will be a big part of the process for most authors on the road to getting published. Harry Potter series author J.K. Rowling's first book was rejected 12 times in one year. The first book by Dr. Seuss was rejected a whopping 27 times before getting published. Having multiple publishers reject your book is par for the course so keep pushing because even 27 rejections is no reason to give up.
For many authors, it may take years before getting noticed or published. Plum series author Janet Evanovich spent ten years filling a box with rejection letters, which she ultimately set on fire. She was finally called by an editor who liked one of her books, and the rest is history. Still, other famous authors like Twilight author Stephenie Meyer's first novel was accepted for publication six months after completion. Self-publishing is all the rage nowadays, but in this game, only the strong survive. This means that just because it is called 'self-publishing' doesn't mean that you don't need anyone else. Many of today's famous authors were only able to get their first works published with the help of someone that understood the art and mechanics of editing. Before he was published, Percy Jackson and the Olympians series author Rick Riordan was only published after a writing teacher in college edited his draft.
The truth of the matter for authors looking to get published is that success is a combination of bringing to bear conventional and unconventional approaches. That means conventional and practical attributes like perseverance, hard work, and planning.
It can also mean the unconventional, such as George R.R. Martin's promoting books in a hotel room with free beer in the bathtub for ComicCon goers.
The reality for every author is that creativity and planning should be heavily relied upon outside the pages of your book as much as within. There are many paths to getting published and finding yours will take time, patience and some help.
To learn more about how other famous authors forged a path to getting published, ranging from the bizarre to the patiently methodical, follow this link. by Dan Smith
Dan Smith is the CEO and Founder of Smith Publicity, widely considered the leading book marketing agency in the publishing industry. www.SmithPublicity.com
https://www.smithpublicity.com/wp-content/uploads/smith-publicity-logo-crop.jpg
0
0
Smith Publicity
https://www.smithpublicity.com/wp-content/uploads/smith-publicity-logo-crop.jpg
Smith Publicity
2013-10-03 15:29:29
2018-12-04 10:13:18
From the Bizarre to the Practical: Stories of Famous Authors Before They Were Published