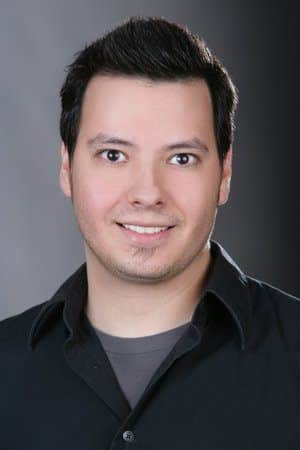 Neil Gonzales is the art director for Greenleaf Book Group, an independent publisher and distributor. Greenleaf partners with authors on every aspect of product development including the ever-important book cover.
As the leader of Greenleaf's design team, Neil ensures that every author's project meets the highest quality standards. Since he joined the company in 2007, he has personally designed more than one hundred titles, including two Wall Street Journal and New York Times bestsellers. He has a BA in communication design from Texas State University and an associate's degree in visual communication design from Austin Community College.
What are the ingredients for a dynamic book cover, in your opinion?
It's easy to slap some text on an image, but having an original concept and idea behind your design is the best thing in my opinion. Not every book may have a brilliant concept available, but when there is one, it can make a huge impact.
Also, the type on the cover will often make or break a cover, and it's the tell-tale sign of a professional designer and an amateur one. It's more than just simply typing the title on the cover. There are thousands of fonts to select from and finding one that fits the design and right tone is key.
What are some of the biggest design mistakes authors make when creating or selecting a book cover?
When I've sent authors a round of cover designs, it's hard for them not to share them with their friends, families, and sometimes social media followers. I can't blame them, it's a really exciting moment for them. But, they often invite criticism and feedback by sharing it with everyone. This often allows the author to come back with changes from people that aren't necessarily the target demographic or have any book design experience. It's really hard to please everyone, and sometimes by making all the changes to the design, it can water-down the designer's initial creative vision and go from being a great cover to just an okay cover.
What is your design process?
Once I hear the title of the book that I'll be working on, my brain begins thinking of concepts. I like to visualize and sketch down some initial concepts. I then familiarize myself with the manuscript, chat with the author to see if they have an idea they would like me to try. After that, I start with image research and gather dozens of photographs and images that I think could work. Some of these might not work, but they might give me inspiration. At that point I create as many "good" cover designs as I can. Typically, the next day I look back at what I've created and eliminate the ones that aren't working or I make adjustments to the ones that need it. I'll then show my co-designers to get their opinions, and once I have about 4-5 really strong designs I send those to the author for review. They usually will have a tweak or two and then I work with them to finalize a final front cover.
What are some of your favorite book covers and why?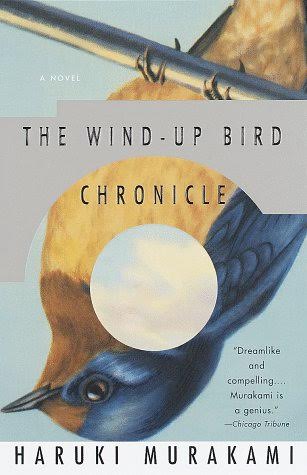 It's really hard to choose a favorite, there are SO many good ones out there. A current one I really like is The Bone Clocks by the author David Mitchell. I love the use of concentric circles that give the illusion of laying on top of each other. The type is really good how it's subtly interacting with the image by being slightly obscured by the circles.
Other favorite book cover designers are Oliver Munday. He has a very clean style. It's modern, yet vintage–which I love when that is used as well as he manages to do it.
I also like John Gall. He has done a lot of work with the Japanese author Haruki Murakami. He's able to balance solid geometric shapes of color with beautiful photographs really well. His style is very recognizable.
What's the biggest "no-no" for a book cover?
I would refrain from putting an image of the author on the front cover. If you're not already famous, then not many consumers will recognize you and want to pick up your book.
Also, I always avoid putting faces of characters or people on the cover. For novels it gives away too much information about the characters. Most readers like to envision what the characters look like based from the author's description.
Related Reading
7 Tips for Finding the Right Designer for Your Book
https://www.smithpublicity.com/wp-content/uploads/smith-publicity-logo-crop.jpg
0
0
Smith Publicity
https://www.smithpublicity.com/wp-content/uploads/smith-publicity-logo-crop.jpg
Smith Publicity
2016-05-26 10:50:15
2019-08-30 17:06:31
5 Questions with Book Designer Neil Gonzales