A weekly roundup of what people are talking about in book marketing and book publicity.
The annual conference of the Association of Writers & Writing Programs kicked off on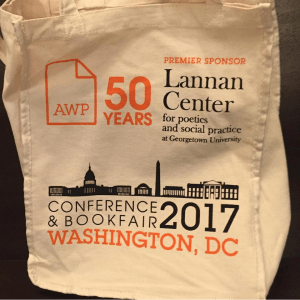 Thursday [Publisher's Weekly] 12,000 writers gathered in the nation's capital this week, and publishers and exhibitors are reporting slow but steady sales.
LinkedIn Just Rolled Out A Redesign—Here's How To Clean Up Your Profile [Fast Company] When a social media site introduces a new design or algorithm it's important to optimize your profile so you don't lose visitors.
#ShePersisted books: 4 Women in History Who Never Gave Up [BookRiot] Bookstores have been rallying around the "Nevertheless, She Persisted rallying cry with displays of books for and about powerful, inspiring women.
The Value of Micro-Influencers & Why Your Business Should Use Them [Art & Marketing] Remember your book is your business! Who are the micro-influencers in the book world? Book bloggers, instagrammers and other social media microbloggers who might not have the BIG numbers, but have big influence in their genre and reach real readers who are buying and reviewing books.