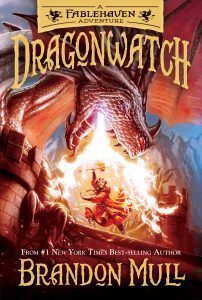 This week we're pleased to announce that Dragonwatch: A Fablehaven Adventure by Brandon Mull has topped the Publisher's Weekly Children's Fiction Bestsellers list (#4 on the Top 10 Overall Fiction List) and The Wall Street Journal Hardcover Fiction Bestsellers List for the week of March 16.
A fast-paced book signing and school visit schedule in Mull's top-selling regions helped propel the book to this lofty spot, along with an advanced excerpt on Hypable, a 5-star review on Foreword Reviews and a blog tour of top YA and children's fiction blogs.
These are just some of the initiatives that we routinely execute for YA fiction authors. Accolades like this can be a boon to an author's book marketing efforts.