Ken Schneck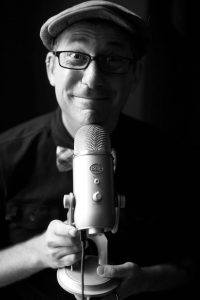 , author of the forthcoming Seriously...What Am I Doing Here? The Adventures of a Wondering and Wandering Gay Jew [May 23, 1984 Publishing] recently offered his travel tips for BravoTV.com's new Jet Set column.
First Ken gave his take on lies travelers tell themselves, such as: "'I can't wait to experience a new place!' This sounds innocent and straightforward, right? Yes, but if you spend the entire trip snapping selfies, you risk missing the whole experience. 'With a camera, you will capture images of your journey, but you won't capture the context, which means what you saw before and after, what you were feeling, and how seeing that shiny thing made you feel. Ditch the camera for a journal and write every single evening.'"
When it came to how to get free upgrades, Ken had a lot more to say!
Interviews like these, that might not directly correlate to your book, are a great way to amp up your book marketing efforts in the run up to release date.