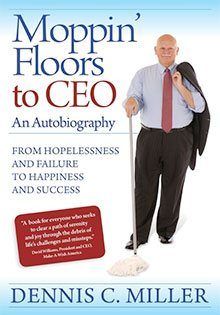 Author and leadership expert Dennis C. Miller recently spoke to Inc. about how to offset the emotional and financial costs of depression in the workplace.
Writer Marla Tabaka said, "Dennis C. Miller has inspired thousands of executives with his honest account of his early years of depression and how he transformed his life from one of hopelessness and failure to being happy and successful."
Miller goes on to give suggestions to address and manage depression within yourself, as well as the workplace.
This is a great example of how you can do major interviews on topics that may be only vaguely related to your book. If your book is mainly about a certain industry but has one chapter on how you got into that industry, you could do interviews on how to break into a new industry. Always think outside the box when soliciting publicity for your book.