A weekly roundup of what people are talking about in book marketing and book publicity.
So you're thinking about self publishing... we talked to the Girl Friday Productions team about the options on the All Things Book Marketing Podcast.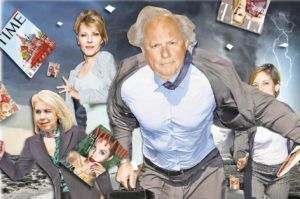 Amid an exodus of celebrity editors and the death of S.I. Newhouse, CondeNast announces a new digital property for the LGBTQ community, the first media giant to do so. [NYTimes; NYPost]
We got some insight into the author-editor relationship.
Kazuo Ishiguro was awarded the Nobel Prize in literature. [NYTimes]
Sandy Smith shared 8 questions you should ask before hiring a book publicist.
National Book Award finalists were announced. [Publishers Weekly]