Smith Publicity, the most prolific book publicity agency in the publishing industry, boasts a long track record of top national media placements for authors. The fall of 2018 and early 2019 has seen this track record reach even higher levels.
In just the latter part of 2018, Smith Publicityplaced nearly ten authors on national TV programs including The Today Show. In February, the agency once again achieved the "the gold standard" of book marketing by securing a front cover placement and an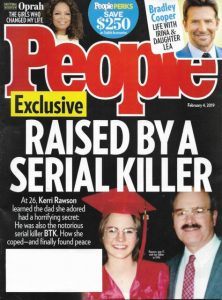 extensive feature story for a client in People magazine.
"We have an incredible book publicity team," adds CEO Dan Smith. "And we've developed a system that is unique inbook publicity in that we have teams involved in every campaign. Minimally, three publicists including managers are working on every campaign, and sometimes four or even five."
About Smith Publicity
Founded in 1997 by Dan Smith as one person-one client operation, Smith Publicity has grown every year and has worked with over 3,500 authors. An "equal opportunity book marketing firm," the agency works with authors ranging from self-published, first-time authors to New York Times bestsellers released by major publishers. http://www.SmithPublicity.com