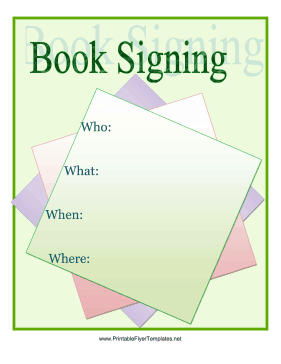 The classic, traditional book tour certainly isn't as popular as it once was in book promotion. Years ago, many more authors set up, or had their book publicists set up, multi-city tours across large swaths of the country. Not so much anymore. There are likely a few reasons. Due to the incredible number of books published now as compared to the past, there are simply not enough venues
to accommodate the number of authors who want to book events as part of a broader book tour. Related to this, with only one major bookselling chain, Barnes and Noble, the number of traditional bookstores is obviously much less. Other reasons could be related to increased travel expenses, increased cost to hire book publicists and the advent of virtual and blog book tours.
In a 2018 article in The Writing Cooperative, Erica Verrillo wrote an article entitled "Arranging Your Own Book Tour." She opened with this:
"Unless you are already famous, author book tours, at least those sponsored by publishing houses, are a relic of the past, along with fountain pens, Wite-Out, and the proper use of the word "impact." It is a pity, because there really is no substitute for seeing and hearing an author read from his or her own work."
She goes on, however, to write how she arranged her own book tour, and was glad she did.
Read the full article here.
https://www.smithpublicity.com/wp-content/uploads/Book_Signing_Flyer.png
364
281
Smith Publicity
https://www.smithpublicity.com/wp-content/uploads/smith-publicity-logo-crop.jpg
Smith Publicity
2019-07-23 17:18:12
2020-01-12 09:54:58
The Book Tour: Relic or Still Valuable Author Marketing Tool?