Dan Smith and Sandy Smith Featured on "The Premise" Podcast
Dan Smith and Sandy Smith were recently interviewed on "The Premise" podcast, the official podcast of The San Diego Writers Festival.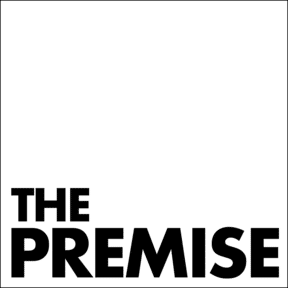 "The Premise" is hosted by Jennifer Thompson and Chad Thompson, the founders of Monkey C Media, a creative agency that helps authors and speakers bring their ideas to life. Sixteen years of working with storytellers has given them some insights into being a creative and getting tangible products out into the world. Along the way, they've made a few friends and maybe some enemies too, but either way, they have a lot to talk about.
---
Episode description:
What do you do when you realize you have nowhere to go in your current job, and your past experience is mostly in auto repossession? If you're Dan Smith, you go the entrepreneurial route and start a publicity firm.
This episode's guests are Dan Smith, founder of Smith Publicity, and President, Sandy Smith. No, the last name isn't a coincidence—they're married.
Dan's decision to start Smith Publicity in 1997 was a make-it-or-break-it plan, and his can-do attitude and dedication paid off.

Today Smith Publicity has served over 3,000 clients and Sandy and Dan are at full capacity representing traditional and self-published authors. But it wasn't always that way. Some of Smith's first clients where strippers, mystics, and alien abductees whom Dan found endless creative ways to promote. He worked with the authors no one else would touch and it served them and his firm well. Entrepreneurs, authors, and anyone who loves a whacky origin story will appreciate this episode. And there's even a touching, Hallmark style love story thrown in for good measure.
Listen to the interview here.
https://www.smithpublicity.com/wp-content/uploads/2020/11/medium_the-premise-logo_4x.png
288
288
Smith Publicity
https://www.smithpublicity.com/wp-content/uploads/smith-publicity-logo-crop.jpg
Smith Publicity
2020-11-20 13:41:06
2020-11-20 13:46:16
Dan Smith and Sandy Smith Featured on "The Premise" Podcast